Ogun State Government has taken up a campaign to address the numerous adverse environmental effects bedevilling its vast land mass. An international forum held recently to kick-start the programme featured an awareness walk, tree planting exercise and two days of brain storming session.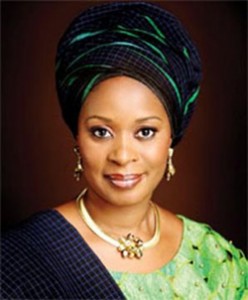 The "Going Green" advocacy campaign is being addressed under the aegis of "UPLIFTing the Environment," one of several initiatives of the UPLIFT Development Foundation, a baby of Olufunso Amosun, wife of Ibikunle Amosun, the state governor.
Mrs. Amosun said that the project aims at creating awareness for a green agenda, which will ultimately impact on the people's consciousness and curb the ongoing environmental degradation.
Under the premise that youths are vibrant, adaptable, mobile and upward looking, she has made them the cornerstone of her project via the newly-created Green Empowerment for the Youth (GEFTY).
"Youths are the destined leaders of tomorrow, and a fundamental and quintessential force to tap into and reckon with," she stated, adding that GEFTY aims at achieving comprehensive green education in primary and secondary schools; raise awareness in government, industry and academia on the need for a green revolution; and raise funding to be used to design and deploy bigger youth-inclined projects.
She listed other programmes in the pipeline to include holding of Green Youth conferences, establishment of Green Clubs in schools and the organisation of Green Essay competitions.
Governor Amosun, on his part, submitted that his administration takes issues of environmental protection seriously.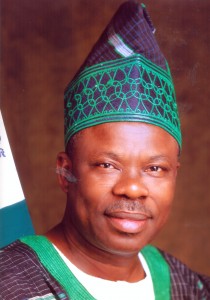 He said: "As we proceed in the fulfilment of our "Five-Cardinal Programme" in our "Mission to Rebuild" Ogun State, we take cognisance of the impact that our various development projects have on the environment. As we renovate and upgrade existing infrastructure and build new ones, we ensure that we make solid Environmental Impact Assessment (EIA) before embarking on any construction. We also work to sustain and nurture the many green areas which the good Lord has endowed our state with.
"Even in our investment promotion and industrialisation drive, we always make sure that the investor and the proposed factory will not impact negatively on our environment. In doing this, we ensure that we do not only build an economically viable state, but also a socially stable and friendly environment.
"In another but related dimension, we have reinstated monthly environmental sanitation. Even in the state secretariat, workers embark on cleaning of the environment every fortnight. Also is the procurement and distribution of waste collection vans for the gathering of waste across the state. Basic policies and regulations have been implemented to prevent deforestation, among others. I want to believe that the commitment that both Knowledge Economic Network (KEN) and International Center for Promotion of Enterprises have shown in the collaboration with the Office of the Wife of the Governor that culminated in the hosting of this event is not unconnected with our administration's commitment in this regard.
"However, there is still much to be done. Towards this end, I must say that there is need for Public-Private Partnership in providing an important policy instrument which will facilitate effective concern for environmental challenges. This will help in offering great potentials for pursuits of great sustainable development of our environment."
Uche Ekwunife, Chairman, House of Representatives Committee on Environment, in a presentation, described the climate change phenomenon as a fundamental global challenge that calls for an immediate course of action.
Her words: "Sustainability of all sectors of the economy such as transportation, manufacturing, oil & gas, food production and agriculture are the global watchword. It has become something of significant impact especially with the quest of the world to minimise pollution and limit the effect of greenhouse gases (GHG) which are causing major damages on our planet. The concept of going green is to ensure these objectives are achieved and our planet a safe place to live.
"We must create a green environment, access to clean energy and water, pollution-free environment, reduction in waste, and immensely improve our eco-system. This will make companies to pursue profit in more sustainable ways and ensure economic benefit for all. The change must start from us."
The United Nations Industrial Development Organisation's (UNIDO) Regional Director & Representative of Nigeria & ECOWAS (Economic Community of West African States), Patrick Kormawa expressed the readiness of his organisation to partner with Mrs. Amosun and the state government in the Going Green initiative to increase environmental protection and ensure waste-to-wealth scheme through public private partnership.
In a presentation titled: "Strategies of Regional and International Entities to Foster and Support Going Green-related PPP, Joint Ventures and FDIs", Kormawa noted that creation of public awareness on the use of energy to improve the environment was germane to achieving the Going Green projects.
He explained that development is impossible without energy, saying that, at present, 1.3 billion people in the world have no access to electricity and an additional billion is under-served due to poor supply quality and intermittency problems.
"Almost three billion people continue to rely on traditional biomass for heating and cooking needs, despite enormous health and safety consequences," he said.
To achieve any sustainable development, the UNIDO director noted that governments and private organisations should pay conscious attention to the environment. He said UNIDO would partner with Ogun State government through UNIDO Green Industry Initiative and Global Environment Facility to ensure universal access to modern energy services by financing projects that focus on biodiversity, climate change, waters, land degradation, the ozone layer and persistent organic pollutants.