Following a three-day capacity building workshop organised by WaterAid/Kimberly-Clark to further strengthen the advocacy for Water, Sanitation and Hygiene (WASH), the Executive Chairman of Ojodu Local Council Development Area (LCDA), David Olusegun Odunmbaku, has expressed his readiness to support the WASH project for the betterment of the constituents and posterity.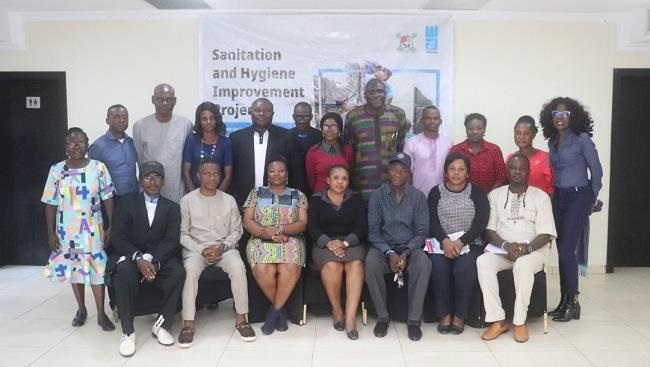 While further establishing his commitment, Odunmbaku, who spoke through his Media Aide, Mr. Akorede Brown, reiterated the efforts of his administration at putting the Health and Hygiene of the citizens at the core of the HEYS (Health, Education, Youth Empowerment and Social Infrastructure) Agenda.
For instance, since the inception of his administration about a year ago, Odunmbaku has carried out the revamping and rehabilitation of the seven Primary Health Care Centres (PHCCs) within the LCDA with the provision of 24 hours services and health personnel, construction of public toilets, provision of prostate cancer/cervical screening, public private partnership for subventions and capacity building, amongst others.
The WASH Kimberly Clark Advocacy and Communications Planning Workshop, which held in Lagos from July 20 to 22, 2022, was necessitated by the need to adequately strengthen the capacity of key stakeholders who are responsible for the actualisation of the 6th item of the Sustainable Development Goals (SDGs), particularly at the grassroots. Water, Sanitation and Hygiene are the cruxes upon which other SDGs lie.
WaterAid's Head, Advocacy, Policy and Communications, Mr. Kolawole Banwo, said: "Despite being one of the fastest-growing cities in Africa, access to life-saving water, sanitation and hygiene services in this emerging urban costal city remains inadequate. This poor access consequently impacts health, productivity, household economy, and the protection of women and girls negatively."
Thus, Ojodu and Ikorodu North LCDAs were selected to pilot the Sanitation and Hygiene Improvement (SHIP) project in Lagos State based on their peri-urban and rural peculiarities respectively. Subsequently, the project would be replicated in other LCDAs/LGs as well as in other states of the federation.
The two-year project will enhance sanitation and hygiene behaviours and outcomes through context-specific behaviour change approaches. It will focus on healthcare facilities and key component tourh points with particular attention to the health and wellbeing women, children and school age girls.
The workshop was aimed at developing an advocacy and communications for SHIP, which is being implemented in Lagos by WaterAid, with support from Kimberly Clark Cooperation.
Conclusively, participants at the workshop were enlightened on the need for sustenance of WASH projects, how to effectively and efficiently harness available resources for productivity, how to influence other key stakeholders for behaviour change, and how to ensure proper communication and information management, as facilitated by WaterAid Communications & Media Manager, Oluseyi Abdulmalik; Project Manager, Nanbam Michael; National Chairman of WASH Media Network, Mr. Wale Elekolusi; and Lagos Chapter of WASH Media Network, Mr. Michael Simire.