Grassroots leaders from oil and energy-impacted communities across the country will on Wednesday gather at the Houston offices of Energy Transfer Partners for a prayer action in solidarity with the Standing Rock Sioux Tribe and thousands of water defenders mobilising against the Dakota Access Pipeline.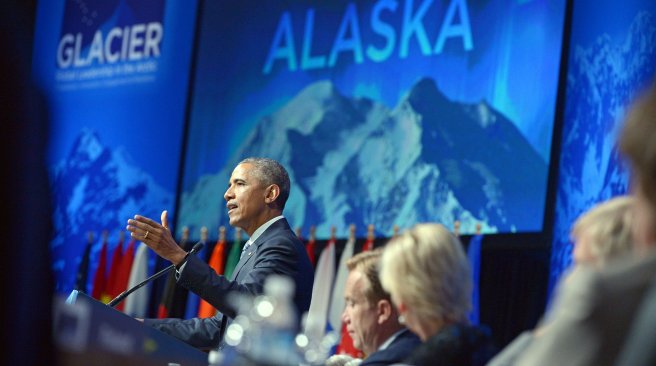 In one of the largest environmental justice mobilisations in history, Standing Rock water defenders have drawn together more than 5,000 people representing over 280 Indigenous Nations and Tribes and forced a federal injunction against one of the largest oil pipeline projects in North America. Energy Transfer Partners has drawn national attention for driving both the Dakota Access Pipeline and the equally controversial Trans Pecos Pipeline, that has also violated the rights of Indigenous Peoples in West Texas, and poses significant threat to the water and land for many communities in Texas.
The Trans Pecos & the Comanche Trail Pipelines are being constructed to transport huge amounts of natural gas through the pristine Big Bend region under the sacred Rio Grande & into Mexico.  Energy-impacted communities from Richmond CA, Chicago, Kentucky, Arizona, the Gulf Coast, New York, New Jersey, and national environmental organisations are all aligning with local organisers in Texas to oppose both the Trans Pecos Pipeline and Dakota Access Pipeline and call for a Just Transition to renewable energy alternatives.
Yvette Arellano, T.E.J.A.S. says: "Clean water is a basic human right that should be afforded to everyone.  No treaty, law or structure should have to reinforce a necessity, yet we understand that we live in a world driven by corporate greed that sacrifices sacred lands, vulnerable populations and people of color.
"I am humbled by the solidarity and courage grassroots, big greens and supporting organisations from all over the country are demonstrating to face Energy Transfer Partners at their doorstep in the house of the largest petrochemical complex of the nation.  Together we press forward, rise and demand a clean world for future generations in our struggle to survive."
Juan Mancias, Tribal Chairman, Carrizo/Comecrudo Tribe of Texas: "It gives me great pleasure to see the networking that has arisen from finally deprogramming from forced and coerced corporate dependency on oil; to recognise the importance of Native Original People of Texas (NOPOT) as the intricate thread in holding accountable the oil super PACs for the destruction of humanity through the pollution of the four elements of life: Water, Air, Earth, and Fire. Please join us in this walk of sending our voices for Mother Earth.  We call on the criminal Kelsey Warren and Energy Transfer Partners to stop the cycle of Genocide of NOPOT and Texas Tribal Ancestors by ending the Dakota Access Pipeline, the Trans Pecos Pipeline and the Comanche Trail Pipeline. AH'E YA'T PAYESE'L. Water is life!!"
Kim Wasserman, Little Village Environmental Justice Organisation (LVEJO), Chicago: "From Chicago to Houston we stand with all of our communities impacted by the oil and gas industry in fighting back. It took us twelve years to shut down the two coal plant in Chicago and we commit to fighting until our communities have justice. While these companies think they have only money and stocks to lose we have to remind them it's our lives and world at stake."
Jess Grady-Benson, Divestment Student Network: "The fossil fuel industry and their financiers have desecrated our land and communities for decades, deeming communities of color and poor communities sacrificial in their conquest for profit. Today they threaten our collective futures from the construction of the Dakota Access Pipeline in ND to the Trans Pecos Pipeline in Texas. Yet, our universities remain invested in this violent industry.  We stand with the Water Protectors and support the calls for divestment from Energy Transfer Partners and the Dakota Access Pipeline.  The Divestment Student Network stands with Standing Rock for the protection of life, dignity, and self-determination."
Ahmina Maxey, The Global Alliance for Incinerator Alternatives (GAIA): "The Global Alliance for Incinerator Alternatives stands in solidarity with the indigenous freedom fighters and allies from Standing Rock to West Texas. Our "dig, burn, dump" economy has entrenched us in an unsustainable system that we must move away from."
Everette R. H. Thompson, 350.org.: "There is no way to build these pipelines that will be safe or in 'the public interest,' as fossil fuel companies would like you to believe. Both the Dakota Access Pipeline and the Trans-Pecos Pipeline are dirty, large-scale fossil fuel projects that will put money in the pockets of high-paid executives while exploiting black and brown communities, releasing an enormous amount of greenhouse gasses and limiting our ability to leave a healthy world behind for generations to come. We need to end this cycle by keeping fossil fuels in the ground and putting resources towards the just transition to a 100% renewable energy economy."
Jayeesha Dutta, Radical Arts and Healing Collective, New Orleans: We stand in deep solidarity with our Indigenous brothers and sisters banded together to resist the Dakota Access Pipeline. Our fights are quite literally one: the Gulf South is where that Bakken crude oil will eventually end up for refining and transportation. We are already on the frontline of environmental disasters, like the BP oil catastrophe, which we are still recovering from. It is time to put an end to extractive energy production, and the exploitation of our land and labor that comes along with that."