In a bid to transform its physical landscape to meet international standard, the Ogun State Government is set to inject new life into its sleepy, ancient settlements and make them more investment friendly.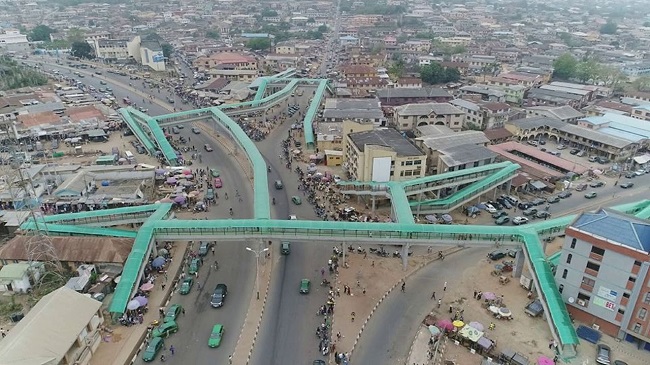 Commissioner for Physical Planning and Urban Development, Olatunji Odunlami, who made the disclosure recently in his office in Abeokuta, the state capital, pointed out that to make a success of the urban renewal scheme, government embarked on an unbundling of the Urban and Regional Planning Board to align with the core objectives and competencies of the ministry.
He noted that the move was to further drive socio-economic development across the state by creating an avenue for ease of doing business as well as boost internally generated revenue in the state.
Defining each agency's role, Odunlami revealed that the Ogun State Slum Regeneration Authority was established to focus on the big, old towns that were abandoned in terms of proper planning and development, saying that it's part of the Governor Dapo Abiodun administration's agenda not to only focus on cities but as well as to ensure that rural and quasi-urban centres are adequately planned and developed for aesthetic and economic values.
Odunlami stated that the second agency, the Ogun State Planning and Development Permit Authority, was specifically saddled with granting development permits and monitoring of developments in the state so that the ranking of the state in the ease of doing business would be higher than it is presently.
According to him, the third agency, christened the Ogun State Building Production Management Authority, would oversee monitoring stages of buildings according to approved plans.
Explaining the monitoring process, he said the agency would carry-out site certification, building research, monitor building process, certify them by checking the building materials to ensure they are good of quality, as well as discover distressed and abandoned buildings that are susceptible to collapse to forestall unnecessary loss of lives and property.
The commissioner pointed out that, with the industrial drive of the administration, it is expected that there would be an influx of people into the state and the standard for development of physical structures must be well spelt out to forestall crisis that could arise from haphazard development.
He said: "We need to ensure that our buildings are built according to structural plans so that we don't have the incident of building collapse in the state. There is need to leverage from our knowledge what will happen most especially development pressure areas very close to Lagos like Mowe/Ibafo, Ota, Agbado and others."
He however submitted that the Ministry of Urban and Physical Planning which was renamed Ministry of Physical Planning and Urban Development is still a policy engine room of the entire Urban and Regional Plan in Ogun State.