Ogun State Government has declared a state of emergency in Water, Sanitation and Hygiene (WASH), just as it declared war against open defecation in the state.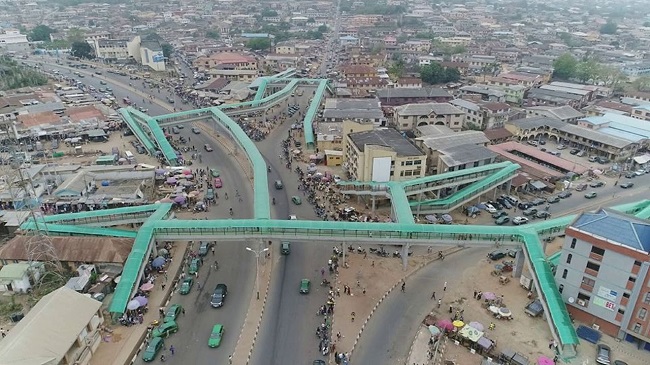 Gov. Dapo Abiodun made the declarations on Friday, October 2, 2020 in Abeokuta, the state capital, when he received the report of a Steering Committee for the implementation of WASH programme.
Abiodun said that the water and sanitation sector must be adequately attended to, at the urban and sub-urban levels.
He assured that rural water supply and sanitation needs, and aspirations of residents would be prioritised in line with Goal Six of the Sustainable Development Goals (SDGs).
He acknowledged that residents of the state are going through serious and indicative water sanitation and hygiene crisis.
He added that only 14.9 per cent of residents have access to clean water through public utilities.
He said that access to improved sanitation was 35 per cent, with 22 per cent of open defecation, particularly in the rural areas.
He said that though Abeokuta and other major cities in the state are fast becoming commercial centres, they lacked adequate potable water supply and sanitation, saying the existing coverage was below 15 per cent.
According to the governor, the declaration signals a high level of political will within the state.
He said that the signal was to provide a focused governance structure and appropriate budgetary provision to deliver on Goal Six, which is to provide sustainable, equitable and reliable potable water as well as to improve sanitation services to the people.
He stressed that potable water, good hygiene and sanitation were crucial to the health and economic wellbeing of the people just as he observed that access to these basic needs was still a challenge to the people who live in the big and small towns.
The governor added that their absence has led to preventable diseases, which claim lives, especially of children under five years.
"It is therefore my considered plan of action as the governor of this state given several challenges the water sector poses to our dear state and our strong commitment to address lingering issues in the water sector.
"I hereby declare a state of emergency in water, sanitation and hygiene (WASH), and officially flag off a campaign against open defecation in Ogun.
"We now subscribe to the implementation of the National WASH Action Plan in order to reverse the regressing trend through ensuring access to safe drinking water and ending of open defecation,'' the governor declared.
He said the state has commenced a developmental agenda and strategy to ensure efficiency of operation, commitment to the rehabilitation of infrastructure, infuse professionals in the sector and modernise value-chain operations.
The governor promised that his administration would continue to invest through effective partnership with development partners.
He also promised to provide clean potable water and sanitation at their doorsteps in the state through partnership with the Federal Government, United Nations Children Education Fund (UNICEF) and the World Bank.
By Yetunde Fatungase