The Ogun State Government has advised residents to always channel their enquiries on land acquisition particularly as it relates to its validity to relevant agencies.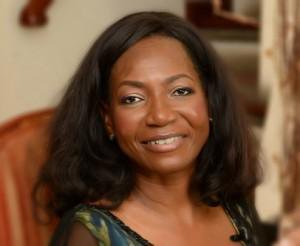 Special Adviser to the Governor on Housing Development and General Manager, Ogun State Housing Corporation, Jumoke Akinwunmi, while speaking on the achievements of the corporation in the last 40 years in Abeokuta, said that the rate at which some unscrupulous members of the public encroach on government-owned land particularly that of the State Housing Corporation was worrisome, noting that the situation had hampered the smooth operation of the agency.
The General Manager said: "The issue of land encroachment by some people on land belonging to the corporation has remained a major challenge and for us to deliver our mandate on housing development and housing needs of the people. Such illegal act must be stopped."
Akinwunmi said efforts are in top gear to continually re-establish government land boundaries, dialogue with Community Development Associations (CDAs) of the host communities to curb activities of land grabbers popularly called "Omo Onile" and set up a monitoring committee to regularly inspect the boundaries in order to curb unlawful encroachment on government land.
She urged anyone interested in acquiring land to approach the Ogun State Geographical Information System (OGIS) of the Bureau of Lands and Survey for charting of such Land.
Akinwunmi pointed out that the agency has recorded tremendous and landmark achievements in the provision of residential and industrial estates in the state since its establishment, saying that these had contributed in no small measure to reducing the challenge of housing deficit in the country.
"Our 40 years of existence is a milestone in the history of housing development in the state and we want to assure the good people of the state that the corporation will continue to leave up to its responsibilities to ensure that affordable home ownership, land acquisition amongst others are within the people's reach without compromising quality and global standards," Akinwunmi stated.