President Muhammadu Buhari has appointed a former commissioner in Lagos State, Wale Edun, as Chairman of the Board of Trustees of the Ogoni clean-up project.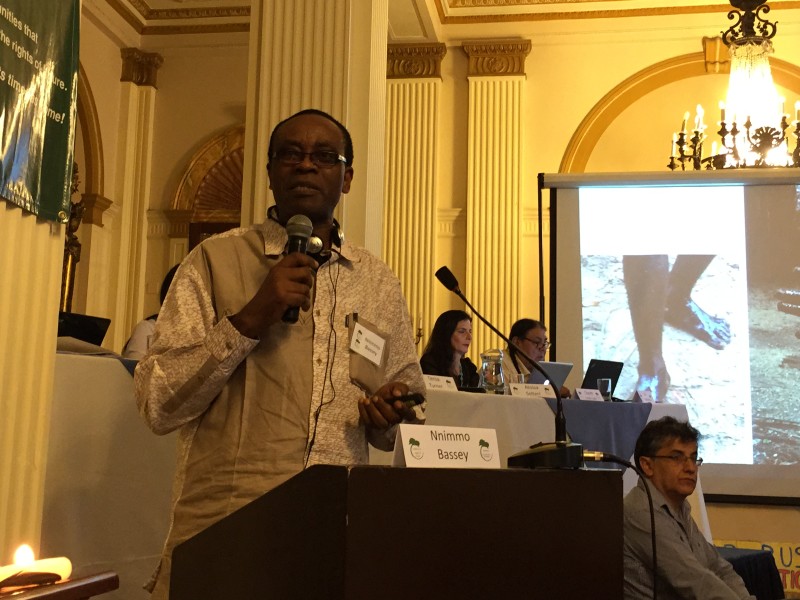 The 12-member BoT was inaugurated last Thursday by Mr. President, alongside a 13-member Governing Council for the clean-up.
Mr. Edun was Commissioner for Finance in Lagos when the leader of the All Progressives Congress, Bola Tinubu, was governor of the state.
Ibrahim Jibril, the Minister of State for Environment; Kemi Adeosun, the Minister of Finance; and Ibe Kachikwu, Minister of State for Petroleum Resources/NNPC chairman are also members of the BoT.
Renowned environmentalist and activist, Nnimmo Bassey, is also a member of the BoT. He was picked to represent non-governmental organisations on the board.
Other trustees are: Peter Medee and Bebe Okpabi, representing Ogoni stakeholders; Nicholas Terraz, Insula Massimo and Osagie Okunbor, representing the multinationals being Shell Petroleum Development Company, Agip and Total; and, Mike Emuh, the National chairman of Host Communities of Nigeria Producing Oil and Gas (HOSCOM), representing other communities in the Niger Delta.
A slot has been reserved for a yet-to-be named United Nations Environmental Programme (UNEP) observer, while the Secretary and HYPREP (Hydro-Carbon Pollution Restoration Project) Legal Adviser is to be appointed by the Governing Council.
Chaired by Environment Minister, Amina Mohammed, the 13-member Governing Council comprises: Ibe Kachikwu, Minister of State for Petroleum Resources/NNPC chairman; Udo Udoma, Minister of Budget and Planning; Usani Usani, Minister of Niger Delta Affairs; Major General Babangida Monguro (Rtd), National Security Adviser; Nisima Ekere, Managing Director (designate), Niger Delta Development Commission (NDDC); and, Osagie Okunbor, Managing Director, Shell Petroleum and Development Company (SPDC).
Others are Anyakwee Nsirimovu (IHRHL), representing non-governmental organisations; Roselyn Konya (a commissioner in River State), representing nine oil producing states; Pyagbara Legborsi, Ben Naneen, Batam Ndegwe and Kammy Ngelala, who are representatives of Ogoni Stakeholders; Timi Agari and Pamela Asiri, who are representatives of other Niger Delta communities; and, a slot for a yet-to-be named UNEP observer.