As a follow up to the awareness campaign on rural energy for policymakers in Eastern Africa, held in Arusha, Tanzania in June last year, SmartVillages Initiative has launched a Smart Villages and Practical Action off-grid village energy workshop in Nepal.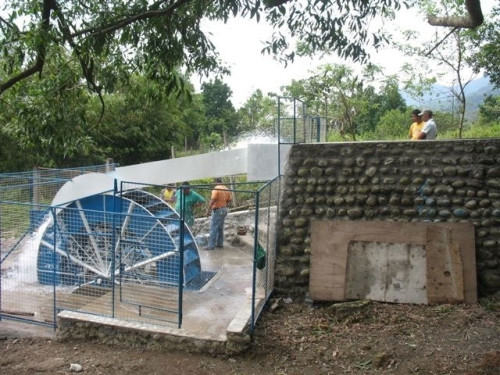 The Arusha workshop explored the East African/Tanzanian environment for village energy, local case studies, challenges and opportunities, with a view to formulating policy recommendations for policymakers, funders, NGOs and other stakeholders in that region.
The Smart Villages Kathmandu Workshop held on April 10th was directed at learning "from the Nepalese expertise in off-grid energy provision that might help other countries in South Asia and beyond. In particular, mini-hydro was identified as an under-utilised technology with massive global potential," Communications Officer of SmartVillages, Meredith Thomas, said in a release.
The workshop brought together a cross-section of participants in the Nepali off-grid energy sector.
Co-leader of the Initiative, John Holmes, stated: "Energy provision is on the agenda for the new Sustainability Goals and both ourselves and Practical Action are looking to provide policy guidance on how best to reach 'last mile' remote off-grid communities. Holding workshops in key regions enables us to gain a better understanding of local solutions and experience that might yield broader lessons."
The workshop's agenda harped on the necessary conditions that would ensure that development benefits flowed directly from energy access. "It also sought to develop an appreciation of the distinctive challenges encountered in Nepal and how they have been overcome," the statement added.
The Nepalese Government-run centre, the Alternative Energy Promotion Centre, including other stakeholders in the private sector, shared their experiences in promoting off-grid renewable energy projects.
The discussions that followed dwelled on rural electricity access transformation "by use of market mapping to identify barriers to the development of village mini-grid markets and possible interventions."
The workshop also identified that "small hydroelectric plants installed on naturally occurring rivers and streams, were seen as a promising technology."
The Nepal Micro Hydropower Development Association said that the technology had successfully generated approximately 28MW of electricity in Nepal, adding that a total of 2,900 micro-hydro plants of different sizes and capacities, had been installed and grants access to 350,000 households.
The workshop provided new insights from the experiences of installing micro-hydro mini-grids in remote villages in Nepal.
"We also received an update on the initiatives being taken to catalyse productive enterprises at the village level enabled by access to electricity," Holmes explained.
Further, the discussion delved into the mini-grid ownership model and the respective roles of the community and private sector in its implementation as well as the importance of integrating energy access initiatives with the development of local productive enterprises.
Participatory Market System Development, formulated by Practical Action, was proposed as a tool to identify barriers to the development of markets that is able to produce high-value energy-enabled goods and services. "This approach has implications for the future of the 1.3 billion people worldwide who lack access to electricity," the statement concluded.
By Abdallah el-Kurebe