The Vice Chancellor, Obafemi Awolowo University (OAU), lle-Ife, Prof. Eyitope Ogunbodede, has urged researchers to think of new ways of mitigating the effects of climate change in Nigeria.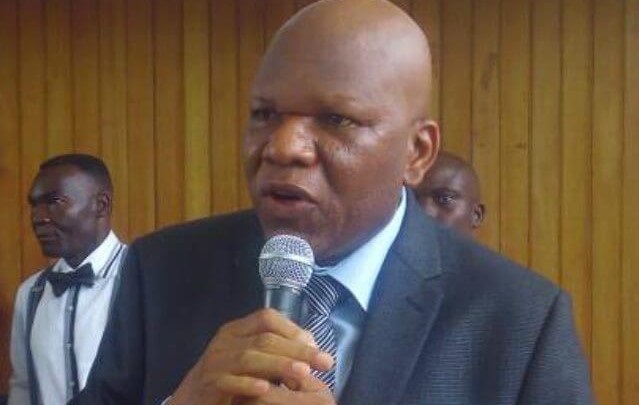 Ogunbodede made the call during the 2020/2021 Research Review of Institute of Agricultural Research and Training (IAR&T), Ibadan and 33rd South-West Research Extension Farmers Input Linkage System (REFILS) workshop, in Ibadan on Monday, April 26, 2021.
He noted that issues of climate change, friction between farmers and herders and COVID-19 pandemic had affected agricultural research and productivity, hence the need for a new approach to research and development.
Ogunbodede urged agricultural stakeholders to contribute immensely to initiatives that would improve the quality of agricultural research in the country.
According to him, IAR&T has adopted a multi-disciplinary approach to solving farmers' problems, especially with focus on sustainable farming systems, land and water management as well as development/dissemination of economically-feasible and acceptable technologies.
All these he added, were targetted at improving and creating economic empowerment for the rural populace, adding: "this is in tandem with the aim of promoting entrepreneurship through adapted research."
Also speaking, the IAR&T Executive Director, Prof. Veronica Obatolu, said that the institute had researched into efficient use of land and water management for sustainable agriculture.
She added that the institute had, in the last two years, trained 799 farmers on various customised agri-business, while they were supported with technical backstopping for accessing loans.
According to her, the institute has also created new offices, including Soil Science Center, Life Science Center, Intellectual and Property Rights Office as well as Research Advisory, among other achievements.
"We developed three promising lines of kenaf and four promising maize varieties, which has been nominated for release by the end of 2021.
"We also have IAR&T poultry feed for improvement of chicken performance and breeds of multiplied grasscutters for resuscitation of micro-livestock expansion," she said.
Obatolu appealed to South-West governors to support the institute to enhance efficient soil and water management that would boost agricultural productivity and achieve food security in the country.
Also speaking, the Executive Secretary of Agricultural Research Council of Nigeria, Prof. Garba Sharubutu, said that the council had been working hard to encourage youths in agriculture.
"We are challenged at the council to encourage and mentor the young ones to improve their education," he said.
The highlights of the event were the launching of REFILS workshop and IAR&T 50th anniversary proceedings, and presentation of awards to some stakeholders for their outstanding performances in the development of agriculture.
By Chidinma Ewunonu-Aluko