The Chief Web Advocate at the World Wide Web Foundation, Nnenna Nwakanma, and the Managing Director of the Nigerian Communications Satellite, (NigComSAT), Dr. Abimbola Alale, have been lined-up to speak at the 2021 Nigeria DigitalSENSE Africa Forum on Internet Governance for Development (IG4D), billed for Thursday, June 10, in Lagos.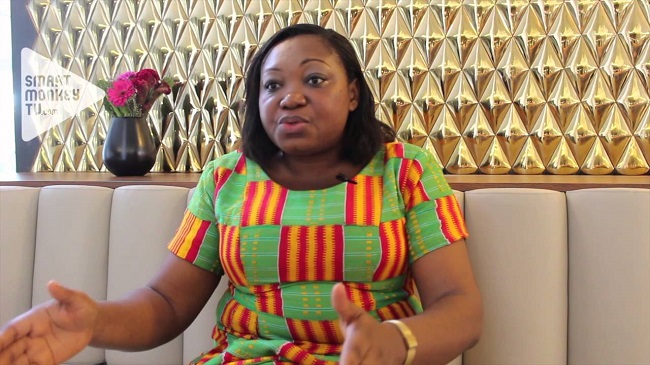 DigitalSENSE Africa Forum series is a project of ITREALMS Media group, a team of international award-winning Information and Communication Technology (ICT) industry analysts and perception managers who are connected to the African Regional At-Large Organisation (AFRALO) for shaping the future of the Internet.
The Lead Consulting Strategist and Group Executive Editor, ITREALMS Media Inc, Mr. Remmy Nweke, revealed this at the weekend, saying both great industry digital amazons have confirmed their participation.
According to him, while Nnenna Nwakanma will share notes on developments on digital cooperation and effects on growing demography on African and Nigeria perspective, Dr. Alale would dwell on the "Role of NigComSAT on Digital Cooperation for Enhanced Digital Economy."
Also, Nweke noted that DigitalSENSE Africa is a certified At-Large Structure (ALS) of the Internet Corporation for Assigned Names and Numbers (ICANN).
Dr. Alale is a Nigerian satellite technologist who was appointed as the Chief Executive Officer for NigComSAT Limited by President Goodluck Jonathan for a four-year term. She was re-appointed in 2019 for another four years in office by President Muhammadu Buhari.
On the other hand, Nweke noted that Nnenna Nwakanma, is a Nigerian Free and Open Source Software (FOSS) activist, community organiser, development adviser. She worked for the United Nations for 15 years and was the Interim Policy Director for the World Wide Web Foundation before her current post as the Chief Web Advocate.
Nnenna is also the co-founder of the Free Software and Open Source Foundation for Africa FOSSFA, which she co-chairs. She is a former member of the board of the Open Source Initiative and served as co-founder at The Africa Network of Information Society Actors, and the African Civil Society for the Information Society. Equally, Nwakanma served as a Vice President of the Digital solidarity fund and had previously, worked as the Information Officer for Africa of the Helen Keller Foundation.
Further, Nweke said that the 12th edition of this forum series on Internet Governance for Development, would be presided over by the National President of the Nigeria Computer Society (NCS), Prof. Adesina Sodiya, with a keynote by the President of Institute of Software Practitioners of Nigeria (ISPON), Mr. Chinenye Mba-Uzoukwu, among others.
The forum, he recalled, has endorsement from the Association of Licensed Telecommunications Operators of Nigeria (ALTON) and the Internet Exchange Point of Nigeria (IXPN), to name a few.