The National Oil Spill Detection and Response Agency (NOSDRA) has warned heavy-duty engine operators, generator repairers, roadside oil dispensers and automobile mechanic workshops against indiscriminate disposal of used oil.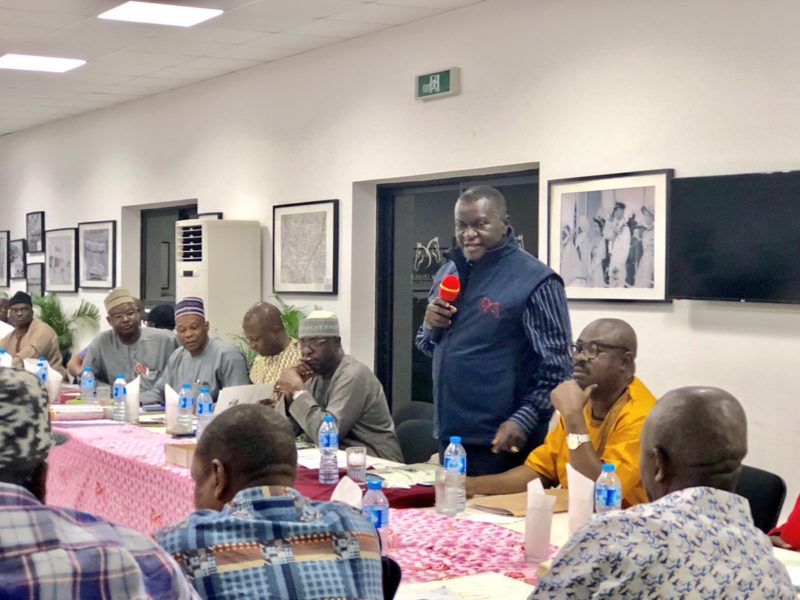 Mr Peter Idabor, the Director-General of the agency, gave the warning on Tuesday, May 15, 2018 in Calabar, Cross River State, during an Outreach Community Programme on Management of spent oil.
The News Agency of Nigeria (NAN) reports that the workshop was organised for community dwellers, household users of generator oil, manufacturing industries, service stations, motor oil retailers among others.
Idabor, who was represented by Mr Charles Atebo, Director of Legal Services, NOSDRA, said it was important for users of spent oil to be aware of harmful effects of mishandling and mismanaging spent oil.
According to him, the aim of the workshop is to sensitise stakeholders on the phases of spent oil management with emphasis on spent oil generation, storage, transportation, recycling and disposal.
He explained that the agency was saddled with the responsibility of regulating and managing all oily wastes, oily or organic sludge and spent catalyst in the nation.
"The objectives of this programme are to create a sustainable interface with all stakeholders; communities, household users of generator oil, manufacturing industries, service stations, motor oil retailers, auto-mechanics among others.
"It is also to educate stakeholders on the deleterious consequences of mismanaging spent oil and to solicit stakeholders' engagement and commitment for the project.
"The programme in itself is a bold initiative and given its importance. We intend to replicate this outreach in all the state of the federation,'' he said.
Speaking, Mr Itaya Asuquo, Commissioner for Petroleum in Cross River State, said that the state has over 35 petroleum tank farms.
Asuquo added that the amount of spillage and pollution passing through the Calabar-Channel was high and could be dangerous to inland water.
"Something should be done by the Federal Government with a view to compensate the state.
"The state should be compensated because of the current spillage and pollution resulting from the operations in the tank farms,'' he said.
Mr Mike Eraye, the state Commissioner for Environment, said that the activities of the various tank farms in Calabar metropolis had negatively affected the inland water.
"The people of Cross River are largely affected by oil exploration activities and this has badly affected our inland water,'' he said.
Eraye, however, lauded the state governor, Prof. Ben Ayade, for placing premium on issues of environment in the state.
He said that the State Ministry of Environment was collaborating with the Federal Ministry of Environment to ensure that the challenges were addressed effectively.
By George Odok