National Oil Spills Detection and Response Agency (NOSDRA) says it has commenced investigations into the explosion at Nembe Creek Oilfields within OML 29 operated by Aiteo Eastern Exploration.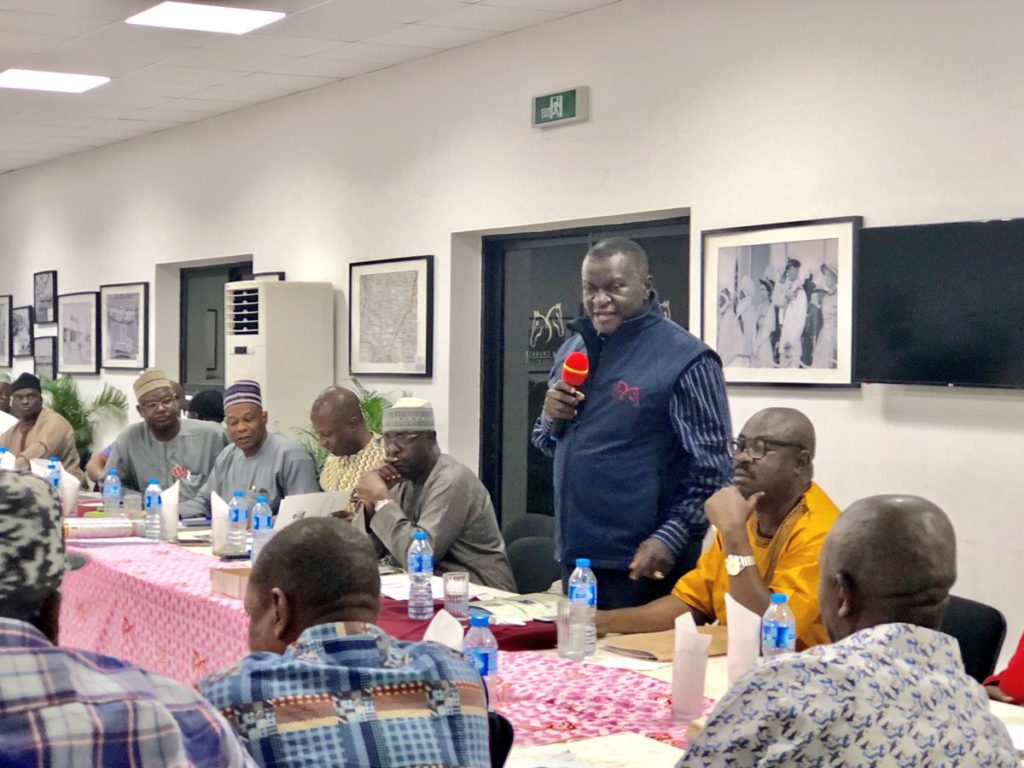 An explosion from an oil well within the oil block on March 1, 2019 ignited a fire which Aiteo officials said was put off on March 2.
An official of NOSDRA, Bayelsa Ministry of Environment and 11 others in 2016, died from a pipeline explosion at Agip's oilfield in Southern Ijaw Local Government of Bayelsa State.
NOSDRA Director-General, Dr Peter Idabor, told NAN in a telephone interview on Wednesday, March 6, 2019 that a Joint Investigative Visit (JIV) had been scheduled for Tuesday to ascertain the possible cause of the incident.
The volume of crude and gas discharged into the surrounding environment arising from the explosion is yet to be ascertained
But Idabor explained that the JIV, a statutory probe of leak incidents in the oil and gas sector, would determine the cause of the explosion, volume of oil leakage as well as assess damage to the environment.
He said that a JIV report signed by representatives of the community, NOSDRA, Bayelsa State Government and the oil firm who participated in the investigation was expected at the end of the probe.
The D-G explained that NOSDRA was monitoring the situation to ensure that the site was safe ahead of commencement of investigations.
"Safety is a top priority in the sector; we were monitoring developments to ensure that another explosion doesn't go off; so, we have got assurances from the oil company that the place is safe.
"A JIV has been scheduled for today and our intention is to assess the situation and find out what happened," Idabor said.
Shell Petroleum Development Company (SPDC), in 2015, divested its equity in OML 29 and transferred its interest for $1.7 billion to Aiteo, an indigenous Oil and Gas Exploration and Production firm.
However, a statement signed by Management of the oil firm made available by its Public Relations Manager, Mr Ndiana-Abasi Mathew on March 2, confirmed that there was no human casualty.
Aiteo pledged that investigation into the incident was a priority.
"On March 2, 2019, a suspected explosion occurred within the vicinity of Nembe Creek Well 7, behind Mile 1 Community in Bayelsa State, which is not too far from Nembe field logistics base
"Despite initial challenges, our operations team was able to access the well head area when the fire had completely died down on early hours of March 2.
"Preliminary investigations confirm that there were no fatalities; human incidents or damage to community property. All the wells and facilities in the immediate vicinity have been inspected and secured.
"Full investigations to determine the cause of the fire and in particular, to determine whether this may have been caused by a third-party infraction remain ongoing.
"These investigations are being pursued with the utmost urgency and are have been given the highest priority. "We are continuing to work with all the relevant authorities to restore full functionality to all the relevant installations and affected areas," Aiteo stated.