Norway on Thursday, May 2, 2019 said it had put forward a proposal for stronger control of the international trade in plastic wastes.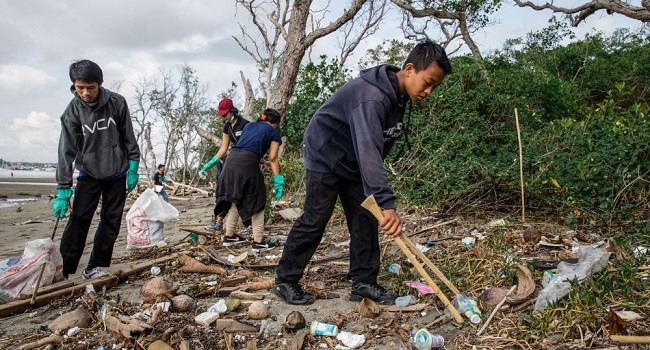 "The proposal will strengthen the mandate of the Basel Convention on the Control of Transboundary Movements of Hazardous Wastes and their Disposal,'' the Norwegian Ministry of Climate and Environment said in a statement.
The proposal for amendment will make plastic waste streams that are not directly destined for a recycling plant subject to the Prior Informed Consent Procedure, which means that the importing country must issue a licence before transport takes place.
The 14th Conference of the Parties to the Basel Convention takes place this week in Geneva.
According to Norwegian Minister of Climate and Environment, Ola Elvestuen, the Parties are expected to adopt a "plastic package'' with several elements strengthening the convention on plastic wastes.
"The several elements will include stronger control of different streams of plastic wastes as well as strengthened collaboration at the global level.
"The international trade in plastic wastes has developed into a large global multimillion industry, currently outside any international regulations,'' Elvestuen said.
According to the minister, it has large impacts on the environment and human well-being.
"Our proposal will give the authorities a means to better control the sorts and amounts of plastic wastes entering their countries,'' Elvestuen said.
As China has been forcefully restricting its imports of solid wastes in recent years, the pressure on other countries to accept larger quantities of plastic wastes has increased.
According to the Norwegian statement, only an estimated nine to 12 per cent of plastic waste is recycled on a global level.
Norway said its proposal would make it economically viable to ensure sorting plastic wastes in clean fractions that would facilitate recycling.
"This way the proposal can trigger the market for secondary raw materials as well,'' it noted.
In addition, Norway has also proposed the establishment of a partnership under the Basel Convention that will include representatives of governments, private sector and other relevant organisations.