The Nordic countries on Thursday, April 11, 2019 said they would provide technological support to boost Kenya's inventions for green energy to curb climate change and promote economic development.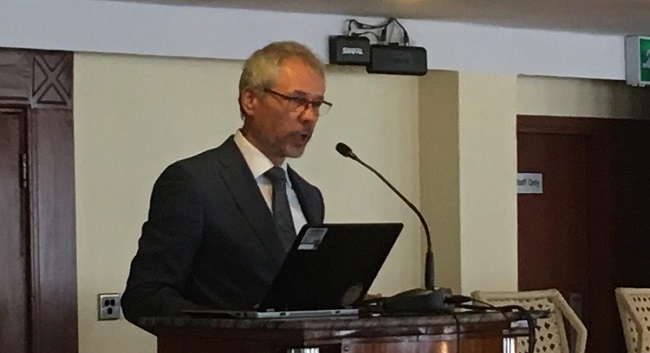 The countries, including Denmark, Finland, Norway, and Sweden, said they would boost efforts focusing on facilitating low dependency on carbon-based fuels and demonstrate economic growth from carbon dioxide emissions (CO2).
"Greening of the economy has a positive impact on job creation, working as a major driver for workforce development for younger generations,'' Erik Lundberg, Finland's ambassador to Kenya, said during the launch of Kenya-Nordic Green Hub in Nairobi.
"We believe that our technical knowledge and solutions will play a part in guiding the transition to a greener future based country.
Lundberg said that the Green Hub would accelerate Nairobi's transition to a greener future by convening collaboration between public and private sector towards establishment of bankable projects with focus on a clean environment.
He called for Kenya's political goodwill to ensure the efforts towards securing a green future through controlling climate change will bear fruits.
"Going green is feasible, however it needs political commitment,'' Lundberg said.
Kenya on its part said it was keen on investing and partnering with other countries in advocating for the use of green energy to check the challenges of climate change and variability.
"Kenya has benchmarked the Nordic countries and elsewhere to develop instruments policy and regulatory framework on green growth.
"We need to focus a circular Economy and suitable solutions for industries and the citizens,'' Geoffrey Wahungu, director-general of the National Environment Management Authority, said.
Phyllis Wakiaga, chief executive officer of the Kenya Association of Manufacturers (KAM) said Kenya had great potential to adopt a green economy noting that the country's energy consumption is growing at approximately five percent per annum.
"By having this center for energy efficiency and conservation, KAM's efforts to mitigate energy efficiency by industry have been boosted where we have been able to reduce over 180,000 tonnes of carbon dioxide annually,'' she said.
Wakiaga, however noted that Kenya's CO2 emissions would continue to grow.