Minister of State for Agriculture, Sen. Heineken Lokpobri, on Thursday, December 7, 2017 said that there was no law banning importation of maize into the country .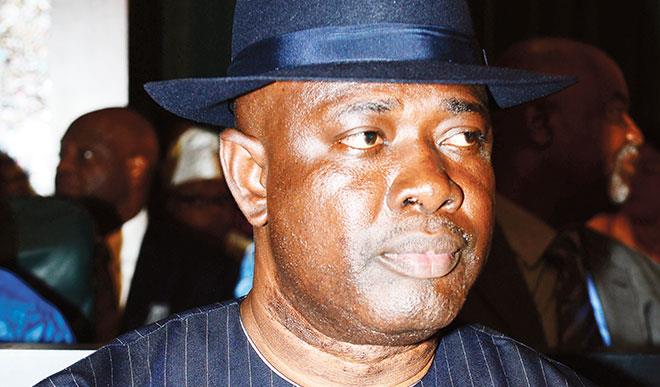 He made this known when he appeared before the Senate Committee on Agriculture and Rural Development in Abuja.
While responding to questions on why maize importation was being allowed into the country, Lokpobri said it might not be unconnected with three million metric tonnes deficit the nation suffered from its local production last year.
He noted that importation of the food item was not among the 41 others banned.
On his part, the representative of the Comptroller General of Customs, Aminu Dan Galadima, informed the committee that maize importation was not illegal.
According to him, N500 millionwas realised as import duties from it in Port Harcourt alone this year.
Also speaking, a Deputy Director in the Central Bank of Nigeria (CBN), Mr Olukayode Oluwole, while answering questions from the chairman of the committee, said: "I am not competent to give reasons on how importers of maize get foreign exchange from CBN to import millions of metric tonnes of maize into the country at the detriment of local farmers."
Upset by the response, the chairman of the committee, Sen. Abdullahi Adamu, asked whether his declaration of incompetence be put on record since he was appearing as a representative of the Governor of the bank, he said "yes".
"I know that my submissions before this committee are on record since you have already put me on oath.
"I can give you sufficient answers to any question raised on Anchor Borrowers Program on rice which has covered 31 States of the federation with its attendant gains and benefits," Oluwole said.
Apparently annoyed with his submission, the committee chairman and members told him to withdraw from making any presentation on behalf of the bank since he had declared himself incompetent.
"In the first place, you were not the one officially invited by this committee for this investigative hearing but the CBN Governor whom you have not in any way represented well here on account of being incompetent as owned up by you.
"On account of this, this committee advises you to withdraw completely from any form of representation on behalf of the apex bank," said the committee chairman.
By Naomi Sharang