The Nigerian Meteorological Agency (NiMet) has signed a Memorandum of Understanding with the International Fund for Agricultural Development on Climate Change Adaptation and Agri-Business Support Programme (IFAD-CASP).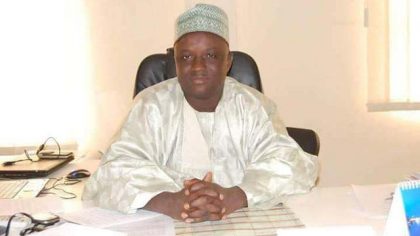 A statement by Mr Muntari Ibrahim, General Manager, Public Relations Unit, on Monday, November 6, 2017 in Abuja, said the MoU has a renewable life span of four years.
The statement noted that Prof. Sani Mashi, Director-General, NiMet, said the MoU was aimed at improving yields, mitigating the vagaries associated with climate change, and reducing the risk of crop failure.
"The key components of the MoU include prediction of rainfall establishment, rainfall variability, dry spells and length of raining season for sustainable agriculture
"Another component, is the installation of NiMet applications to CASP smart phones for real-time climate and weather information in the designated programme areas,'' the statement said.
Mashi added that the MoU would also cover the development of crop calendars in line with the value chain crops adopted by the selected communities.
"It also included training of Extension Workers, Climate Change Officers and Community development associations in the analysis and interpretation of the Seasonal Rainfall Prediction (SRP) in selected CASP states.
"The programmes of IFAD are in tandem with NiMet's core mandate, which are geared toward poverty reduction, increase in food security and accelerated economic growth on a sustainable basis," Mashi said.
Mashi said that the collaboration was designed to improve crop yields and farming systems through adaptation to climate change in core northern savannah states adjudged to be most vulnerable to the effects of climate change.
He listed the states as Katsina, Borno, Sokoto, Yobe, Kebbi, Zamfara and Jigawa.
"These states are to benefit from the IFAD/NiMet symbiotic relationship, which will reduce the losses incurred by farmers in the states over the years as a result of climate change and weather uncertainties."
The National Programme Coordinator, CASP, Muhammad Idah, said the synergy between the two organisations across the aforementioned northern states would be downscaled to cover 104 local government areas and 727 villages.
Idah said the synergy would enable the agencies to provide climate change adaptation and resilience information to the farmers to manage and coordinate their farming practice.
The programme, according to him, was aimed at promoting climate smart agricultural production.
He commended NiMet for the recent training of CASP field climate change officers and extension agents.
According to him, the officers can confidently predict rainfall through the help of the rain gauges presented to them by NiMet.
"An action plan is to be developed to periodically assess the level of impact of the collaboration on farmers of the targeted seven Northern states," he said.
By Sumaila Ogbaje