Director General of the National Space Research and Development Agency (NASRDA), Dr Halilu Shaba, on Sunday, October 1, 2023, said that Nigeria's space industry could be valued at $1 billon.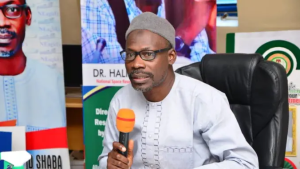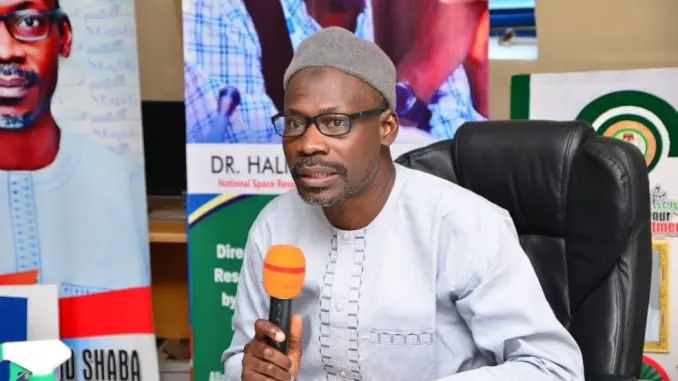 In an interview in Abuja, Shaba explained that the agency had developed the critical mass required for the sector to thrive.
Another factor that determined the value of the sector, he said, was the position of Nigeria  at the equator which gave it an advantage over some other countries.
"The value of Nigeria space industry should be worth $1 billion because we have developed the critical mass, we already have a design of what our next satellite will look like, but we need funds.
"Again, because we are sitting at the equator, all our communications satellites have very wide coverage, they are more than any other country.
"Angola launched but the footage is not all over Africa but our satellites will always have footage all over Africa, not only for West Africa and that gives us the market.
"We value ourselves as the only operators at the equator and because of that we imagine our reach, that alone gives us a unique position,'' Shaba said.
The director general further said that the agency was putting measures in place to liberalise space technology and engage more Nigerians to be more aware to ensure transparency in its service delivery.
Shaba said: "A lot of people use this technology without knowing, they use Global Positioning System (GPS), hand-held phones and they don't even know that these are space technology.
"In everything we do these days, technology is being used but the common man is not even aware that this same technology is brought to fore.
"We are talking to the people who will break it down to the citizens through the relevant institutions."
He added that the agency had overtime strengthened partnerships with universities to transform the culture of research.
He explained that the issue of security had been a setback to achieving  a 24-hour research culture.
"We are working to change the culture of research because you must have security.
"Comparing with some other countries that are into space science technology, you see that they have about a 24-hour research culture but, in the case of Nigeria, we just have about eight hours and yet we are competing.
"We have been consistently trying to see how our centres and campuses located sometimes in the outskirts of town can improve on research by having 24 hours,'' the director general said.
Shaba said the agency had also been encouraging its researchers to further their studies by undertaking Masters and Doctorate Degree programmes for more in-depth knowledge, hence the critical mass.
By Ijeoma Olorunfemi