As Mexican diplomat, Patricia Espinosa, steps down as head of UN Climate Change in July 2022 after a six-year stint, the question being asked at the UN headquarters in New York is: who will replace her and, albeit, best suited to lead the world into delivering critical emission cuts this decade?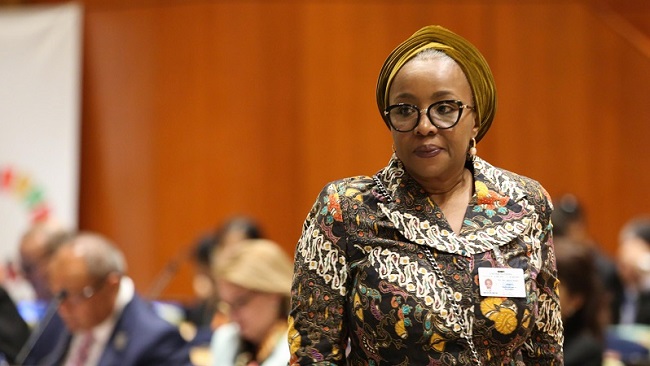 The job ad for her successor has been posted on the UN website, and applicants will need to demonstrate senior leadership experience, "strategic vision and an intimate understanding" of climate and development issues. Ministerial experience is a plus.
The job is based at the UN Climate Change headquarters in Bonn, Germany, and the salary is $207,000, according to the latest UN pay grid.
With previous executive secretaries from Europe and Latin America, there is a push for African and Asian candidates to be given a chance. Female applicants are "especially welcome," the advert stipulates.
UN chief António Guterres has been a vocal promoter of women's leadership and, according to Climate Home News, the decision lies with him.
"This is a tough job. The successful candidate will need to steer international climate efforts through a critical decade of action for meeting global climate goals," writes Climate Home News.
Nine runners and riders for the job have emerged and Nigeria's Environment Minister of State, Sharon Ikeazor, is one of them.
The others include: Rwanda's Environment Minister, Jeanne d'Arc Mujawamariya; Yasmine Fouad, Environment Minister for Egypt; Maite Nkoana-Mashabane, South African Minister of Women, Youth and Persons with Disabilities; Naoko Ishii, Executive Director of the Institute for Future Initiative and former CEO of the Global Environment Facility; Sri Mulyani Indrawati, Indonesia's Finance Minister; Teresa Ribera, Spain's Minister for the Ecological Transition; Catherine McKenna, Canada's former Environment and Infrastructure and Communities Minister; and, Selwin Hart, Special Adviser to the UN Secretary-General on Climate Action.
As Nigeria's Environment Minister of State, Ikeazor oversaw a pioneering climate bill to set annual carbon budgets towards net zero emissions by 2060.
Sam Onuigbo, a lawmaker who sponsored the bill, described her as "a goal getter and a result-oriented leader".
Her ministerial term comes to an end in 2023 and she may want to line up the next job.
Before her appointment in 2019, Ikeazor was a lawyer with several national and international banks. She worked for Shell in Nigeria in the early 1990s before establishing her own legal practice.
She continued to provide legal advice to the oil and gas sector in Nigeria before entering politics in 2011.
She is a champion for women's leadership and founded an NGO to give internally displaced women interest-free loans to start small-scale businesses.