A non-governmental organisation (NGO), African Clean-up Initiative, has called on Nigerians to be environmentally responsible citizens within their homes and environment.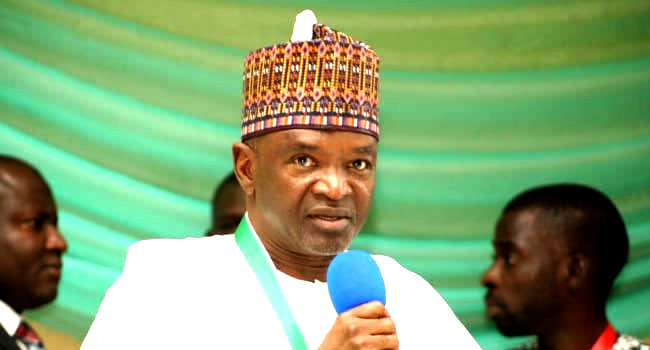 Mr Alexander Akhigbe, Chief Environmental Officer of the NGO, made the call during a debate competition tagged: "Recyclespay Debate Competition" between schools in Lagos Education District 1 in Lagos on Saturday, December 5, 2020.
The debate competition was organised by African Clean-up Initiative (NGO) in conjunction with Lagos state Education District 1and sponsored by Coca-Cola Foundation.
Akhigbe said that everybody both young and old needed to be involved in achieving a good and clean environment.
"We are really happy to create a platform for our younger generation to know more about recycling and relating with their environment.
"All our initiatives are to catch them young. That is why this debate is so important for secondary school students on recycling, climate change and waste products.
"We want them to express their knowledge and criticise on the use of recycling of plastics.
"Forty schools competed in the first round of the debate competition and only 12 schools are competing today for the finals," he said.
Mr Oriyomi Adesina, Director, Schools Administration Department, Lagos Education District 1, said that the debate was a good idea because it had educated and added knowledge on the importance of recycling plastics within our environment.
Adesina said that most of the students competing today would be able to teach other students not to dispose their wastes products anywhere either in the school or at home.
"We have a very good school environment system within Lagos Education District 1, because we make sure that schools environment are very clean and organised.
"It is outside the school environment we might have issues because that cannot be controlled by us.
"We will continue to appeal to every citizens and people living around to make sure that their environment is clean," he said.
Mr Oludare Akiode, Coordinator, Recycle Club, Lagos Education District 1, said that recycled plastics could be reused, remoulded and refurbished into different designs for usage.
Akiode said that they had various programmes in the recycle clubs where they made use of plastics, tyres, metals and so on to make different portraits, furniture, pencil case and tables.
"Today's recycle debate programme is to educate the students and teachers on the advantage and disadvantage of reusing or refurbishing plastics.
"Every lesson learnt at today's debate should be practiced by the students on how they can recycle plastics into piggy banks, tables, pencil case, which can be useful to everyone," he said.
The News Agency of Nigeria (NAN) reports that Alimosho Junior Grammar School won the junior category while Oke Odo Senior High School won the senior category of the Recyclespay Debate Competition.
Osariemen Enabulele, a student of Oke Ido Senior High School said that the debate competition had exposed her to know more about recycling plastics and other wastes.
Enabulele, the winner of the senior category, said that she would continue to educate other students in her school on the advantage of recycling.
By Oluwakemi Oladipo