As the world continues to find solutions to the climate change crisis that is now a growing global concern, countries are taking up initiatives to localise solutions that will mitigate the impacts of the phenomenon, especially on urban and peri-urban dwellers.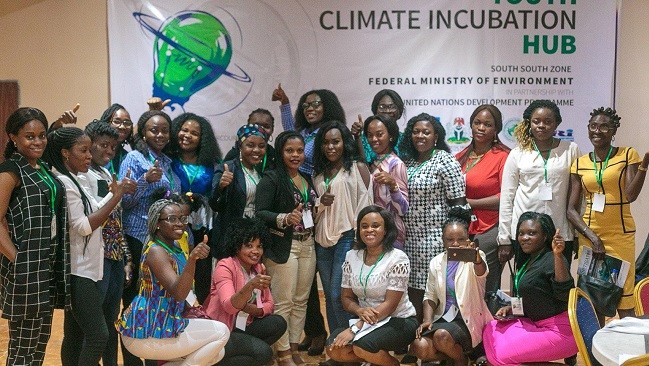 In Nigeria, the United Nations Development Programme (UNDP) and the Federal Ministry of Environment through its Department of Climate Change have launched a Climate Incubation Hub meant to unlock youth innovativeness across the land.
The first in a series of planned engagements held in Port Harcourt, Rivers State, from August 15 to 16, 2019.
Speaking at the Climate Incubation Hub for the South-South Zone, environmental activist, Nnimmo Bassey, whose organisation, Health of Mother Earth Foundation (HOMEF) coordinated the process in the region, expressed optimism that the ideas from young people, if developed, can solve the problems that come with climate change in Nigeria.
His words: "If you look at the whole scenario, you will see that the youth will be the ones to be the worst impacted because the impacts of global warming are still coming to the future. So, they are here to bring out their ideas on what government and global leaders can do to tackle the action; we want to get practical ideas from young people at the end of the day."
A Senior Scientific Officer at the Department of Climate Change, Sa'adatu Gambo, in her presentation titled: "Nigeria's Nationally Determined Contribution (NDC) and Youth Outlooks", explained that the Federal Government of Nigeria through the Department of Climate Change is eager and ready to welcome creative ideas from young people on how to solve problems of climate change which has become a serious global threat to humanity.
She applauded women for their active participation in the climate change process and encouraged them to continue with their support.
Seyifunmi Adebote, an environmentalist and Nigeria's youth delegate to the recent Abu Dhabi Climate Meeting, applauded the idea and expressed enthusiasm about the scalability of some of the climate innovations profiled at the event.
"I am reassured that there are solutions to the climate crisis witnessed in Nigeria today. From exploring technology to advocacy, policy implementation to public engagement, youths in Nigeria now understand the fact that climate change is real and are responding to the urgency of tackling the global challenge."
The event curated new ideas and existing climate solutions of 47 participants from the South-South Region spread across Akwa Ibom, Bayelsa, Cross River, Delta, Edo and Rivers states.
Some of the ideas pitched include:
How methane capture can digest and produce zero emission hydrogen fuel (Cross River State)
How to mitigate flooding and extreme rainfall experienced in the state (Bayelsa State)
Tree planting and conserving local trees facing extinction (Edo State)
Combating climate change using indigenous processes (Rivers State)
Using social media/mobile phone applications (Apps) to spread climate change awareness (Akwa Ibom State).
By 'Seyifunmi Adebote and Tito Uzomah