In order to accommodate emerging issues across all sectors to reflect current realities, the Federal Government has reviewed that National Climate Change Policy.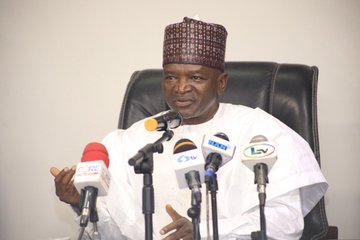 The new policy will clearly state the pathway for climate resilient development in the country towards improving legislative and institutional framework for climate change responses in Nigeria.
The review meeting was organised by the Department of Climate Change in the Federal Ministry of Environment with support from the United Nations Development Programme (UNDP).
Responding to questions from EnviroNews at the venue of the review meeting in Abuja, a climate change consultant, Prof. Emmanuel Oladipo, noted that the previous policy was formulated in 2012 and that, since then, a number of emerging issues have surfaced, hence the need for the review.
According to him: "The policy on climate change was formulated and finalised in 2012. Since then, several emerging issues have surfaced; for example, we have the Paris Agreement. Nigeria submitted the Nationally Determined Contributions (NDCs) before the Paris agreement and got it ratified in 2016.
"We have gone beyond the NDC to develop secular plans for the development of the NDC in about five sectors- oil and gas, power and energy, agriculture and other land use, industry and transport.
"These were things that did not exist before that first policy was formulated.
"Secondly, it has been noted that there is not much in the implementation of this first policy. It has been implemented in an ad hoc manner. That is not making the implementation very easy which meant that possibly this policy that we have was not as widely accepted as it needed to be so that everybody will be at the same page and implement cohesively.
"With that, it was decided that the next stage was ensure that whatever we are going to do in the area of policy formulation for climate change takes cognizance of the need to evolve ideas from the people at all levels so that people will not claim they don't know. They will be very proud that they contributed."
While responding to a question on what will be the next step after reviewing the policy document, the Climate Change Consultant said: "It is from the what next that the review is going to produce two documents. Policy document which is going to be a separate document. There will be a national climate change programme.
"That programme will now be backed up by an action plan so that every sector will have that action plan and programme which they will now translate.
"It is not just going to be policy, the policy will be one document, then the national climate change programme with an implementation plan which we hope will be approved at both the legislative and executive levels of governance in Nigeria.
"From there, people will now assign some budget on a yearly basis in addition to looking for money from outside and from other sources apart from the government."
Prof. Oladipo, however, applauded the President Muhammadu Buhari-led government for giving climate change considerable attention compared to previous governments in the country.
He expressed optimism that Nigeria will get it right in terms of combating climate change if it continues this path.
"With this government, I am more encouraged. This is the first time we even have a government that talks about climate change.
"Right from the first day President Buhari took over and he spoke about climate change as one of the major challenges confronting the nation and he goes to all the meetings that concerns climate change, I became more encouraged."
The review meeting was attended by representatives from all relevant sectors, civil society organisations (CSOs) and the academia.