United Nations (UN) Resident and Humanitarian Coordinator, Mr Matthias Schmale, says Nigeria needs to speed up efforts to achieve the Sustainable Development Goals (SDGs).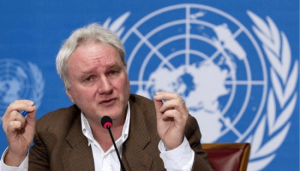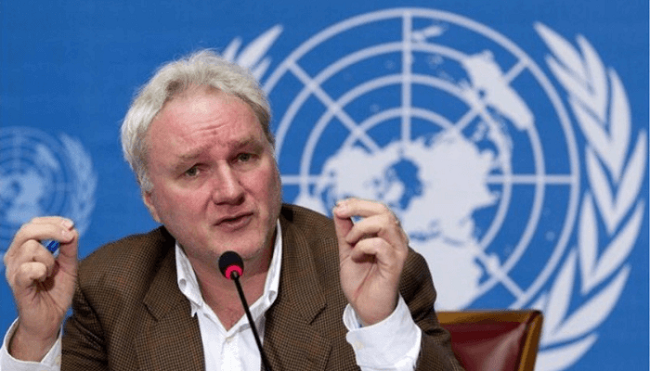 Schmale said this is while conferring the SDGs Championship Award on the Minister of State for Budget and National Planning, Mr Clem Agba, on Friday, April 28, 2023, in Abuja.
"It's going to be a stretch sadly at this point because Nigeria as a country lags behind in the SDGs," he said.
He said that the minister was found worthy due to exceptional qualities displayed while in public office and as a key partner to the UN in Nigeria.
He said some of such attributes were efficiency, orientation, consistency, transparency, disciplined and courageous.
"We awarded you because of all the qualities outlined and because of your SDGs efforts, notwithstanding you not being the only one worthy, you are however a key person and we have found you reliable.
"We thought it fit to recognise you as our key partner and that's why we hand over the award from a UN perspective and not just because of personality.
"You have a private sector background that has shown in your drive for result in the public sector," he said.
Schmale said that any leader with expectations of such award should be willing and ready to emulate a strong belief and commitment to the SDGs.
He also said that there was need for leaders to show commitment to citizens, adding that the UN of Federal Government were not serving themselves.
"We will recognise people who do this work because they want a better life for citizens and it needs to be done with compassion for people.
"We will recognise such people who are genuine about wanting to leave no one behind through awards," the UN coordinator said.
The minister appreciated President Muhammadu Buhari for giving him the opportunity to lead.
"As partners in the growth and development of Nigeria it is imperative to continue to work together.
"I promise to continue to contribute my best in and out of service, what matters is that service to humanity is the best work of life.
"I am glad to have been a part of the SDGs development in Nigeria and I am grateful to the UN for this honour," he said.
By Kelechi Ogunleye