Founder, Youth Coalition for Water, Ms Felicia Abutu, has called for renewed commitment and stronger partnerships from all stakeholders toward providing safe water for Nigerians.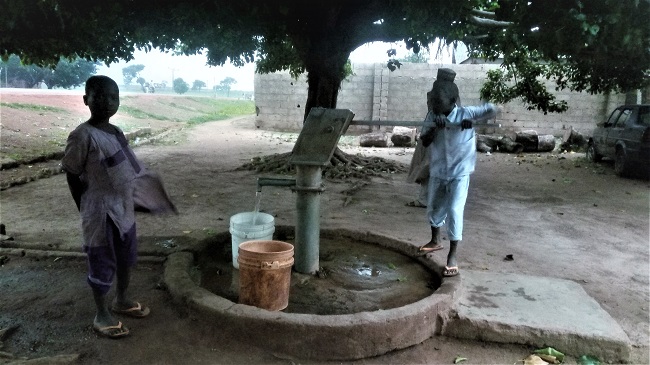 Abutu said on Thursday, January 14, 2021 in Abuja that water still remained a topmost essential requirement of human life.
According to her, the cliché water is life still stands at the centre of man's existence with its use in Agriculture, Energy, Transportation, Construction, Manufacturing, Health, being the drivers of any economy.
"In rural communities, lack of access to clean water means that a child would walk long distances to fetch from streams resulting in missed school hours thereby, dimming the potential of such child and a continued cycle of poverty.
"Women and children are often the victims of lack of water sources, spending countless hours which could have been diverted to more important economic activities on just fetching water.
"In Nigeria, many children under five years old die every year from diarrhea caused by unsafe water and poor sanitation.
"Although young people are taking action toward providing lasting solutions to the water crisis, these steps are not enough.
"We need to do more, it is a collective effort, we can't wait for government alone to do it, all hands must be on deck,'' she said.
She said it was no longer news how bad the current water situation was globally, saying that one in every 10 persons lacked access to clean water.
She also called for increase in public funding for Water and Sanitation needs, saying this should also be in a sustainable manner.
"There are major inequalities in access to water and sanitation in Nigeria, by region, by rural and urban areas, by gender, disability, income and wealth.
"These inequalities also require focus and attention if the country's desired goals are to be met."
Abutu said the group would continue to intensify efforts through partnerships and collaborations to ensure that in the near future, young people from all ethnic and religious backgrounds would be engaged to promote advocacy for access to water.
The founder said she was optimistic that with continued advocacy, a community where young people could be inspired to create change in ensuring that every community was well served with clean water and adequate sanitation.
The group is a youth network with a mission to harness the enthusiasm and power of the youth in creating sustainable solutions to tackle Nigeria's water and sanitation challenges.
The group focuses on local actions, behavioural change programmes and advocacy campaigns.
By Tosin Kolade