A report released on Wednesday by Climate Scorecard rates the chance of each of the top 25 greenhouse gas emitting countries around the globe ratifying the Paris Agreement before 2018.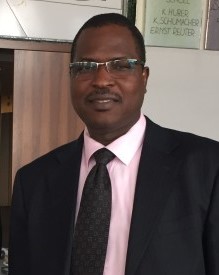 The Report on Ratification Status of the countries rates Nigeria as 23rd and gives the West African nation a "medium" chance of ratifying the global treaty before 2018.
Nigeria, whose million metric tons of carbon dioxide equivalent (MtCO2e) is put at 320.04, and representing 0.8% of global total, is yet to ratify the global treaty, which will will enter into force on Friday, November 4 at the 22nd Session of the Conference of the Parties (COP22) to the United Nations Framework Convention on Climate Change (UNFCCC) holding in Marrakech, Morocco.
President Muhammadu Buhari promised recently in New York after signing the climate pact that Nigeria would deposit its instruments of ratification with the UN before COP22.
Nonetheless, the report does not rate Nigeria as part of the 10 countries with a "high" possibility of ratifying the agreement. The countries are: India, Japan, Germany, Indonesia, Canada, South Korea, Australia, Italy, South Africa and Spain.
However, India on Sunday, 2 October 2016 deposited its instrument of ratification of the Paris Agreement with the UNFCCC.
Besides Nigeria, only the United Kingdom has a medium rating of ratifying the Paris Agreement before 2018.
Russia, Poland and Turkey rates "low" in that regard, while China, United States, Brazil, Mexico, France, Argentina, Ukraine and Thailand have already ratified the agreement.
In a somewhat surprising move, leaders in China and the USA announced their countries' ratifications jointly on the eve of the G20 Summit 2016. US President Barack Obama ratified the agreement without seeking approval from Congress, a development observers believe could pose problems later for its effectiveness in the country.
Similar to the USA, the Canadian government has indicated their articles for ratification will be taken to the UN before Prime Minister Trudeau is set to meet with his cabinet of premieres about a long-discussed climate plan.
Likewise, Italy has a draft for the law to ratify the agreement in its final stages.
On September 21st at the UN general assembly, a contingent of 31 countries submitted articles for ratification, including Brazil, Mexico, Argentina, and Thailand. Pledges were made by leaders from South Korea, and Australia.
Yet, despite the positive momentum for ratification in some countries, political turmoil in Spain and Turkey are stalling efforts towards ratification.
By October 5th countries submitted articles for ratification include Canada, Germany, and India, boosting the GHG emissions represented over the 55% mark. With that goal reached, the UN has 30 days before the agreement goes into effect.
Table A below rates the chance of each country ratifying the Paris Agreement before 2018. The ratings reveal that eight countries have ratified the Paris Agreement already; 10 of the 23 countries reporting have a high chance of ratifying the Agreement before 2018; two countries have a medium chance; and three countries have a low chance.