The Nigerian Conservation Foundation (NCF) says the country loses up to 400,000 hectares of forest annually to environmental degradation.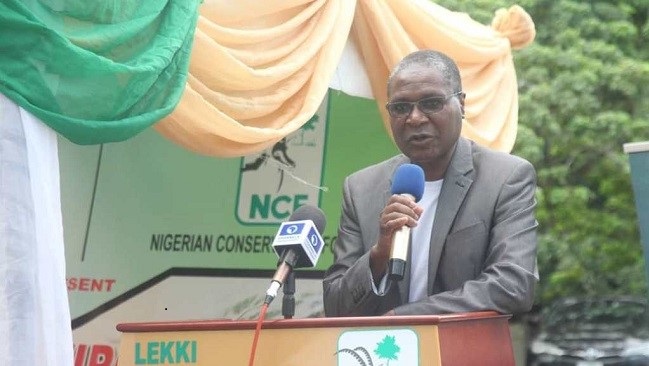 The NCF Director-General, Muhtari Aminu-Kano, disclosed this in Lagos on Thursday, June 10, 2021 at a seminar to commemorate the Word Environment Day.
The theme of the seminar was "Ecosystem Restoration''.
Aminu-Kano also used the occasion to appeal to Nigerians not to pollute the waters anymore.
"Our waters and lands have been destroyed by soil erosion and oil pollution and in all of these; we are doing damage to the natural environment.
"Nature is the basis for our existence, nature gives us air, fresh water, food, it also maintains our soil that we grow our crops in and it also regulates our climate.
"It will be crazy to destroy nature and we are doing this in Nigeria at a fast rate.
"We are losing between 350,000 to 400,000 hectares of forest every single year and you can count how many years it will remain for us to remove every forest in the country,'' he said.
While appealing for the deforestation to be stopped, he also added that regaining the forest was also a major concern.
"If we don't stop, then we are in trouble but it is not just enough to stop, the ones that have been destroyed, we have to try to bring them back.
"This is why the theme ecosystem restoration is apt and one of the best ways for restoration is to restore the nature on land by planting trees.
"This is why we embarked on planting trees in schools,'' he said.
He added that tree planting had to be done right in the right way, place, quantity and right time
"If we are to restore the 350, 000 we are losing, then we have to do massive tree planting at a large scale.
"This is why we need partners especially from the private sectors and industries,'' Aminu-Kano said.
The Director, Technical Programme, NCF, Dr Joseph Onoja, said that ecosystem restoration had begun by the foundation in the country.
"We are beginning the year (2021) with ecosystem restoration and that is why the theme is apt and this is why we are trying to restore what we can restore,'' he said.
Onoja urged Nigerians to key into this initiative aimed at restoring the ecosystem.
By Henry Oladele