Nigeria has launched the initial phase of its National Talanoa Dialogue, a process designed to help countries implement and enhance their Nationally Determined Contributions (NDCs) by 2020.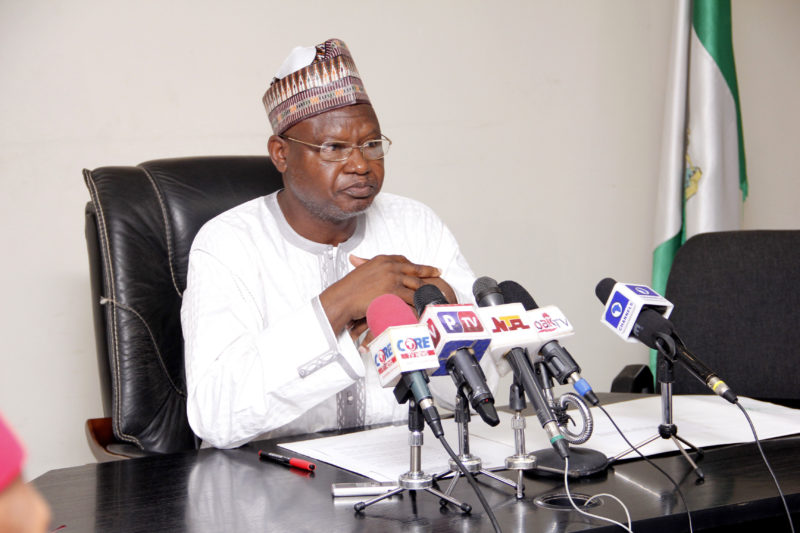 One of the key outcomes of the UN Climate Change Conference COP23 in Bonn in November 2017, the Dialogue runs throughout 2018.
The first of a two-phase initiative is an On-line Assessment, in respect of which Environment Minister of State, Ibrahim Usman Jibril, officially launched on Monday, September 17, 2018. The second phase of the National Talanoa Dialogue is a National Stakeholders Meeting.
Jibril disclosed in a statement that the assessment, which is developed to harvest information, opens for 10 days from Monday, September 17 to Wednesday, September 26, 2018. The information harvested, he added, would be later validated during a National Stakeholders Meeting that will hold in collaboration with the United Nations Development Programme (UNDP).
His words: "On behalf of the Federal Ministry of Environment, I announce the launching of this assessment tool and request all relevant stakeholders to participate in providing valuable response realising the achievement of the Nationallt Determined Contribution (NDC) goals. Furthermore, organisations / groups / networks / associations / individuals in Nigeria are requested to access the online survey at: https://www.surveymonkey.com/r/nationaltalanoadialogue.
"I look forward to your response in this online assessment towards raising climate ambition in achieving the the Nationally Determined Contribution goals, Paris goal of 1.5/2.0oC, and Sustainable Development Goals in Nigeria."
According to him, the Ministry is undertaking the assessment in collaboration with the Nigerian Conservation Foundation (NCF), Centre for Policy Research and Development Solutions (CPRDS) and Instuitute for Public Policy Analysis & Management (IPPAM).
The Talanoa Dialogue refers to the "2018 facilitative dialogue" agreed by Parties in Paris to take stock of the collective efforts of Parties in relation to progress towards the log-term goal referred to in the Paris Agreement and to countries' efforts to combat climate change: Where are we? Where do we want to go? How do we get there?
At the 23rd session of the Conference of the Parties (COP23) to the United nations Framework Convention on Climate Change (UNFCCC), Parties were recommended to have "national Talanoa Dialogue engaging stakeholders to help inform the process."