After preparing and submitting its First (FNC) and Second National Communications (SNC) to the Secretariat of the United Nations Framework Convention on Climate Change (UNFCCC) in November 2003 and June 2014 respectively, Nigeria will this week commence the preparation of the Third National Communication (TNC).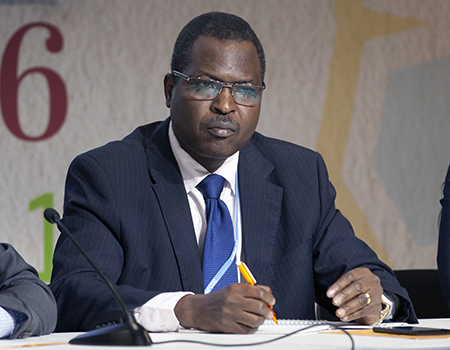 At a project inception workshop holding from Tuesday, May 2 to Wednesday, May 3, 2017 in Keffi Nasarawa State, participants will attempt to produce a draft of the TNC. The event is holding courtesy of the Department of Climate Change (DCC) of the Federal Ministry of Environment in Abuja and the United Nations Development Programme (UNDP).
National Communications are documents all Parties to the UNFCCC are obligated to prepare and submit periodically to the Convention. The purpose of preparing the National Communication is to communicate to the Convention a National Inventory of the greenhouse gas (GHG) emission by sources and removal by sinks and measures established towards mitigating global climate change by country parties.
It also aims to intimate other Parties to the Convention about the national circumstance with respect to GHG composition of the atmosphere, vulnerability, adaptation and abatement analyses of the impacts of climate change, as well as what options are available to mitigate the effects there-from.
According to officials of the DCC, such document of national circumstances will form the basis against which future auditing of climate situation in the country will be compared.
Similarly, the DCC, in its capacity as the nation's Designated National Authority (DNA) to the Green Climate Fund (GCF), is in the process of developing funding proposals to the GCF to source concessionary funds for the purpose of implementing sustainable climate adaptation and mitigation projects in the country.
With the support of the UNDP, the DCC is between Thursday, May 4 and Friday, May 5 in Abuja hosting a Stakeholders Forum to iron out inherent issues.
As part of the preparation for the future funding allocation, the DCC, it was gathered, has adopted an all-inclusive process for project identification across the length and breadth of the country to ensure optimal projects which fall into one or more of the three chosen sectors identified and targeted for funding.
Officials are keeping the identity of the three sectors close to their chests.