Mr Longinus Chima, a biologist, on Monday, June 4, 2018 said Nigeria could lead the world in phytomedicine and non-synthetic drug production if concrete effort was made at analysing its rich plant resources.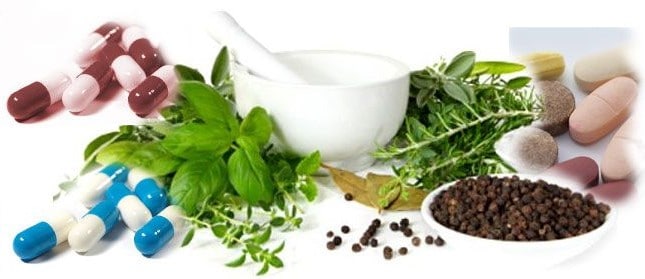 Phytomedicine is the scientific investigation of the medicinal properties of plants or specific plant extracts. It also entails the evaluation, herbal preparation and use of herbal medicines on pharmacological principles.
Chima, a U.S. trained biologist, made the disclosure in Aba, Abia State, in interview with the News Agency of Nigeria (NAN).
He said that if the nation could invest in assessing, analysing and profiling its rich plant resources, it could be a health destination and a leader in natural drug production.
"Nigeria is blessed with plants that have better medicinal properties than those found abroad, hence the need for assessment, analysis and profiling of the plants to improve the nation's fortunes.
"Phytomedicine is the future of medicine. We need additional analysis to get to know more about the functions or the constituents of the various plants.
"And if Nigeria wants to lead the world in phytomedicine, because it has the capacity to, there is the need to study the plants around us and know their constituents and functions.
"That Nigeria is in this tropical region of the world is an advantage. We in Nigeria experience C4 photosynthesis whereas the rest of the temperate regions of the world experience C3 type.
"As a result, our own photosynthesis and plants are richer and higher than their own and that is why plants here are much more effective in doing anything medicinal than those in the temperate regions.
"As Nigeria is tinkering with revenue diversification, this is the opportunity to study the plants and understand their constituents because somebody said 'no plant grows in vain', God puts them there for a reason.
"So every plant has something special given to it that makes it unique. And studying and understanding them will be of great benefit to our health system because all of them function as antigens when we take them in. They are all beneficial," said he. He therefore charged the government to set up a mechanism for the special study of all available plants in Nigeria to reap the benefits of their richness in drug manufacturing and other uses.
Chima, who is a table yeast manufacturer in Aba, said that he holds 18 patents from his discoveries of how to produce table yeast from different plants.
He also urged the government to provide equipped laboratories to assist interested citizens investing in science to conduct researches at little or no cost to boost the nation's scientific development.
"Plant yeasts have the possibility of solving some health problems because of the properties of the plants, they are isolated but lack of scientific help to verify some of the claims is a major challenge,'' he said.
By Ijendu Iheaka