Civil society organisations (CSOs) based in Adamawa State in North East Nigeria have urged the Federal Government to dialogue with the Cameroonian government on how the two countries could mutually benefit from the River Benue.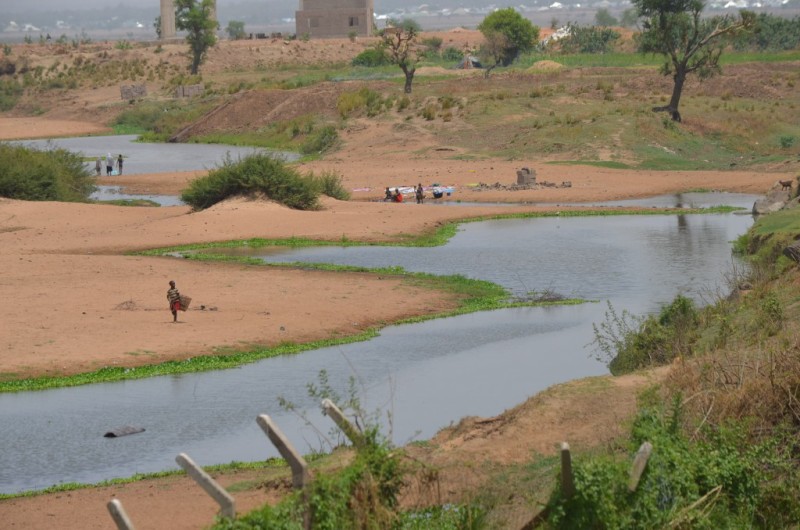 Rising from a three-day capacity building workshop that ended 22 April, the CSOs, in a communique, lamented that the construction of the Lagdo Dam on the River Benue in Cameroon has almost dried up water flow into Nigeria, particularly affecting raw water intake by the Adamawa State Water Board (ASWB).
The ASWB abstracts water from River Benue through its water treatment plant in Jimeta, Yola and services residents of the state.
However, during heavy rainfall several years ago, water released from the dam was said to have been responsible for the extensive and devastating flooding experienced in Nigeria, prompting the call for the nation to build a corresponding dam that will receive the shock and cushion the flow of such release of water into Nigeria in the future.
In the communique, participants at the capacity building WASH advocacy workshop organised by the Adamawa State Ministry of Water Resources with the support of the European Union Water Supply and Sanitation Sector Reform Programme Phase III (WSSSRP III) came up with the other far-reaching decisions on the way forward to develop the Water Supply and Sanitation sector in the state.
These include:
Water Supply and Sanitation laws in the state are outdated and need to be reviewed to strengthen the operations of the WASH service providers, regulators, and policy formulators for optimal performance.
Several challenges facing the sector are best resolved by the state government. We therefore call on the government to prioritise the WASH sector through increased funding, and programme implementation.
The Adamawa State Water Board needs to be adequately funded and granted increased administrative and financial autonomy to enable it effectively deliver its mandate.
The Adamawa State Government as well as Local Governments in the state are requested to create a budget line for financing sanitation programmes.
Regulatory structures should be established for monitoring service standards particularly water quality.
There should be increased synergy between the civil society and state actors for effective development of the WASH sector.
The WSSSRP III should launch the CSO grant component of the programme without further delay.
Adamawa State Water Board should introduce Water Safety Plans to ensure the consumers have access to safe drinking water.