Nigeria Erosion and Watershed Management Project (NEWMAP) has donated working tools to the Gombe State Emergency Management Agency (SEMA) to control flood in the state.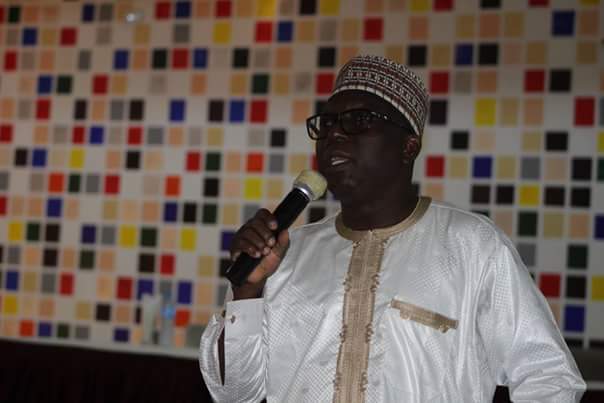 Mr Bala-Dozen Nayaya, NEWMAP State Project Management Coordinator, made the presentation of the working tools to SEMA officials on Friday, June 1, 2018 in Gombe, the state capital.
Nayaya said the aim of the donation was to strengthen the capacity of SEMA to respond rapidly and effectively to disaster situations whenever they occur and to control flood in the state.
"Our decision to embark on this was necessitated by the need to support SEMA to strengthen its capacity to improving their service daily.
"As the agency responsible for providing immediate relief to disaster victims, it is our firm conviction that these tools will enable SEMA respond rapidly and effectively to disaster situations like flood," he said.
NAN reports that NEWMAP presented 10 stretchers, 30 rubber hand gloves, one carton of face masks, one carton of dispensable hand gloves, 50 pieces of crash helmet and 50 rain boots.
Others include 45 body bags, 50 first aid kits, 50 wheel barrows, 50 shovels, 50 SEMA T/shirts and 50 rain coats.
Mrs Sa'adatu Mustapha, Commissioner for Environment and Forest Resources in Gombe State, commended NEWMAP for the donation of the tools to SEMA.
She said that it would enhance the capacity of SEMA to render humanitarian service to the people of Gombe State.
While receiving the tools, Mr Mohammed Garba, Head of Resettlement, SEMA, assured NEWMAP that the tools would be judiciously utilised to mitigate the impact of flood on the people and the environment
He appealed to the government to fight desertification in its entire ramification, adding that desertification was another insurgency that needs urgent attention.
NAN recalls that SEMA confirmed the death of an Imam and four others, with over 20 houses destroyed from the flash flood that occurred following heavy rains in Gombe on Monday, May 28.
By Uwumarogie Peter