Rising floodwaters swamped houses and streets throughout New Zealand's largest city on Friday, January 27, 2023, with every fire engine in the city responding to emergency calls.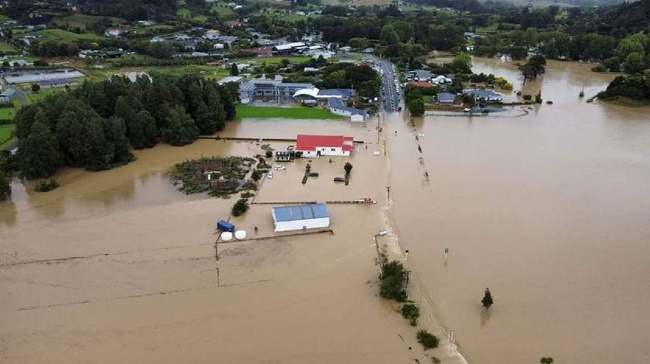 Residents of Auckland, home to about 1.6 million people, were warned by Civil Defence to shelter in place as torrential rain hit.
The National Institute for Water and Atmospheric Research (NIWA) said parts of Auckland had received almost 80 per cent of the normal summer rainfall.
Kumeu, a suburb in the north-west of Auckland, had observed 79 per cent of its normal summer rainfall in 15 hours, with 166 millimetres of rain falling.
Albany, on the city's North Shore, had recorded 75 per cent of its normal summer rain.
"It is possible that parts of Auckland will receive an entire summer's worth of rain in a day," the NIWA said.
Fire and Emergency service said crews were responding to more than 1,000 calls for help from people affected by the rain.
Firefighters used kayaks and jet skis to rescue people stuck inside homes in parts of West Auckland.
A concert by Elton John was cancelled for being "too dangerous" just moments before the singer was set to take to the stage, organisers said.