The Federal Executive Council (FEC) has approved a new National Health Policy aimed at promoting the health of Nigerians while accelerating socio-economic development in the country.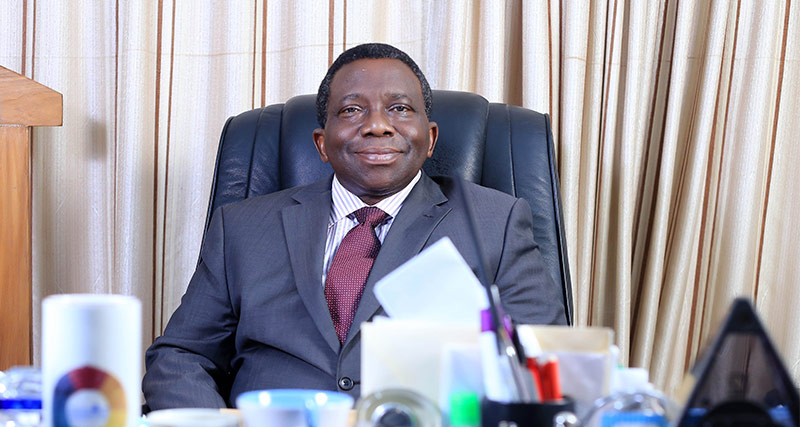 Minister of Health, Prof. Isaac Adewole, made this known on Wednesday, February 15 2017 in Abuja when he briefed State House correspondents in Abuja on the outcome of the FEC meeting, which was chaired by the Acting President, Yemi Osinbajo.
Adewole said that the policy, which was initially approved by the National Council on Health, was extensively deliberated by the council before the final approval.
According to him, the policy is the third health policy in the history of Nigeria.
The first National Health Policy was in 1988, while the second policy was produced in 2004.
Adewole said: "This new policy will provide directions necessary to support the achievements of significant progress in terms of improving the performance of the national health system.
"It also lays emphasis on primary healthcare as the bedrock of our national health system in addition to the provision of financial risk protection to all Nigerians particularly the poor and most vulnerable group.
"This administration is reputed for being pro-poor and we are quiet committed to alleviating the problem of the poor Nigerians, the poor masses, the vulnerable the unemployed and the disadvantaged."
The minister also explained that, before arriving at the new health policy, his ministry constituted a technical working committee, chaired by former Minister of Health, Prof. Eyitayo Lambo, "to look into the country's context, the challenges, what went wrong in the past and how we can reposition the health sector".
According to the minister, the policy captures the essentials of ensuring the reduction of maternal and child mortality, wider immunisation coverage and better control and prevention of public health emergencies.
He said that the new policy would make Nigerians proud of the nation's health system.
Adewole announced that his ministry would be signing a Memorandum of Understanding (MoU) with the European Union (EU), who will be intervening in the nation's health facilities in the 774 local government areas of the federation.
On the recent claim of discovery of medical cure for HIV/AIDS by a professor of veterinary medicine and clinical virology, Adewole said his ministry was awaiting the final report from the Director-General of the Nigerian Institute for Medical Research.
It will be recalled that Prof. Maduike Ezeibe of Veterinary Medicine and Clinical Virology Department, Michael Okpara University of Agriculture, Umuahia in Abia State, was reported to have developed a drug that eliminated the deadly virus in some patients.
Ezeibe claimed that the drug, which was produced with "Aluminium Magnesium Silicate", had the clinical ability to "reach all cells'' and make HIV "a conquered organism".
He said the drug was successfully tested on 10 persons living with HIV.
Adewole said: "On the issue of the HIV, we are yet to get the final report from the Director-General of the Nigerian Institute for Medical Research.
"But what is clear is that those activities were carried out without a valid ethical approval. As you may be aware, nobody is entitled to conduct any experiment or research on human being without an ethical approval."