The National Environmental Standards and Regulations Enforcement Agency (NESREA) has said that it will enforce all environmental laws to check the increasing rate of air pollution in the country.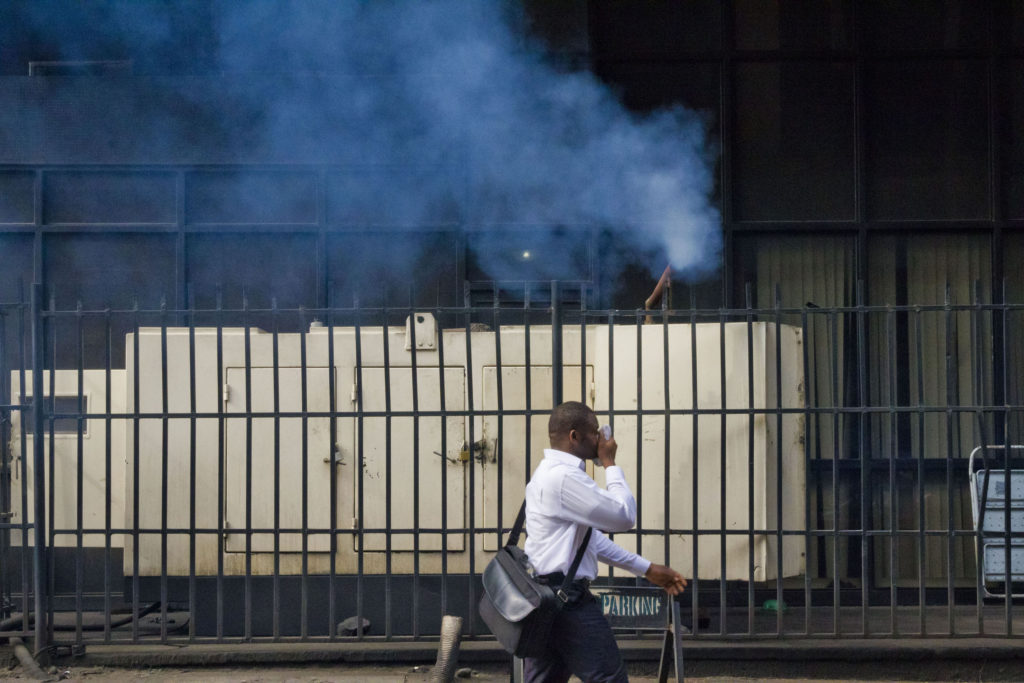 Director General of the agency, Prof. Aliyu Jauro, who was on a working visit to the NEAREA's Northeast zonal office in Gombe State, told newsmen in Gombe, the state capital, on Monday, April 29, 2019 that the increasing global concerns over the damaging effect of air pollution on the environment were an indication of the need for meaningful action against pollution.
He said that the action was necessary to ensure that the quality of air available for human existence was enhanced.
According to him, with the amendment of the act establishing NESREA in 2018, the agency is poised to address and enforce all laws to protect the environment for posterity.
"With the amendment of the act establishing NESREA, the agency is set to address all environmental issues relating to air pollution which is a major cause of global warming today.
"Air pollution is a serious environmental issue and we have started taking advantage of the act that was recently amended to combat environmental hazards that reduce the quality of air.
"The enforcement has since commenced. Only last week, we sealed some facilities in Enugu State where they were producing charcoal by cutting down trees and polluting the air.
"If we don't enforce laws to bring down the rate at which the air is being polluted and encourage tree planting in the country, we will be in danger of not getting quality air for living,'' he said.
According to Jauro, the agency will review its vehicular emission control programme, which only operates in some pilot states with a view to covering all states of the federation.
He said that the emission of toxic substances into the air from faulty vehicles and power generating sets would be controlled to check pollution.
Commenting on his visit to the agency's zonal office in Gombe, the NESREA director general, who expressed satisfaction with the level of commitment of staff, assured them that he would address the challenges they were faced with.
He promised to carry out periodic visits to the agency's offices nationwide until each one of them was reached.
Jauro appealed to Nigerians to see tree-planting as a collective task that would help to salvage the environment from pollution and desertification.
The DG assured Nigerians of the agency's resolve to make the environment healthy for living.
Mr Daniel Wuave, the state's Coordinator for the agency, commended the director general for visiting and the promises he had made to address their challenges.
He said that such move by the DG would motivate the staff of the agency to do more to safeguard the environment.
By Peter Uwumarogie