The National Environmental Standards and Regulations Enforcement Agency (NESREA), an environmental agency of the Federal Government of Nigeria, on Saturday, January 15, 2022, rescued a manatee, an endangered species held hostage at Epe in Lagos.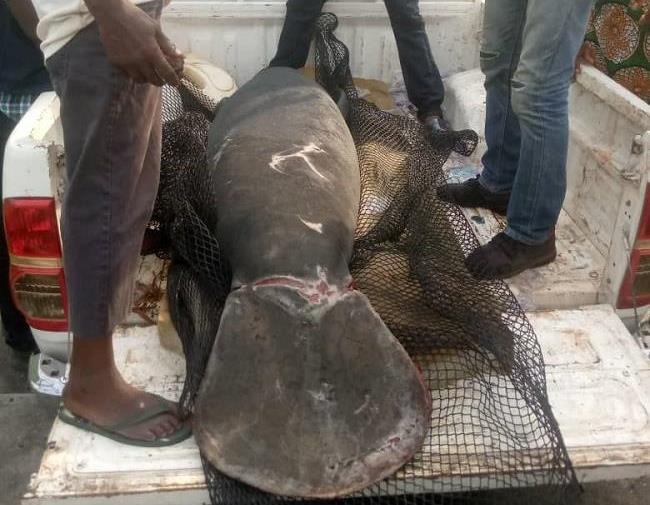 The sting operation, led by NESREA alongside WildAid and researchers from the Nigerian Institute for Oceanography and Marine Research (NIOMR), successfully captured the endangered manatee that had been held captive for a month as its captors searched for buyers. 
Mrs Akintola Aramide of NESREA led the enforcement team with colleague, Mbachu Chinua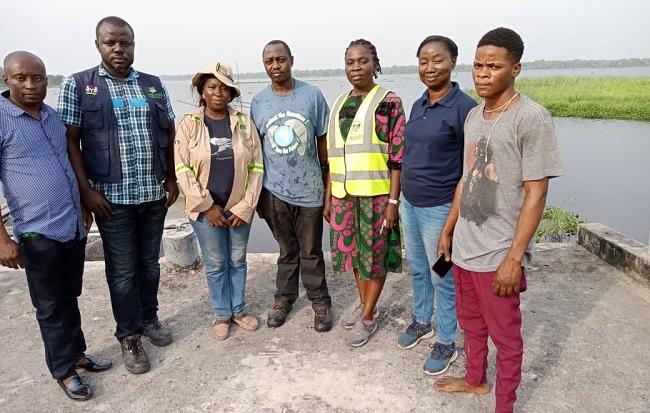 Dr Bolaji Dunsi and Mrs Ronke Adegbile, researchers from NIOMR, were reportedly present at the rescue operation of the manatee.
Manatees are large, fully acquatic, mostly herbivorous marine mammals sometimes known as sea cows.