The acting Managing Director of the Niger Delta Development Commission (NDDC), Prof. Kemebradikumo Pondei, on Friday, July 3, 2020 called on residents to assist the commission in monitoring ongoing projects in their communities.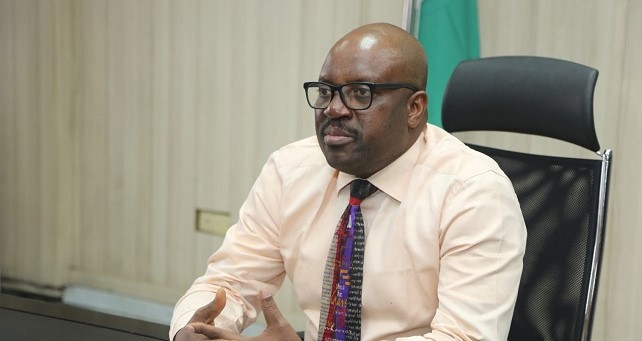 Pondei, in a statement issued by the commission's Director of Corporate Affairs, Charles Odili, made the appeal at a meeting with traditional rulers and leaders of Isoko Development Union Worldwide in Port Harcourt, Rivers State.
According to him, the various communities in the Niger Delta have important roles to play in holding contractors executing projects in their domain to account.
"So, the communities should not sit back in monitoring projects in their areas as this is the only way to check dubious contractors who abandon projects.
"NDDC will regularly publish payments made to contractors so that communities can assist us to verify money spent with project on ground," he said.
The acting managing director blamed the current slow pace of NDDC interventions in the area to delays in the approval of the commission's budget for the 2020 fiscal year.
He said for NDDC to achieve its mandate, it should be made to execute "big-ticket" projects that would have more direct impact on the lives of the people.
"As at today, we don't have approved budget to work with. It is unfortunate that we are being frustrated by our own people.
"If we don't have approved budget to work with, it is the Niger Delta that will suffer. We should be intervening in big projects.
"The Interim Management Committee (IMC) was told not to start any project or pay contractors that worked for us. Imagine the negative effect on the lives of our people," he said.
Pondei, however, thanked the Isoko leaders for assisting the commission to monitor the performance of contractors executing NDDC projects in Isoko communities.
On his part, Dr Cairo Ojougboh, NDDC acting Executive Director of Projects, said that construction of NDDC permanent office had attained 95 per cent completion after several years of delays.
He said the new headquarters would in the next four weeks be ready for inauguration by President Muhammadu Buhari.
The President General of Isoko Development Union Worldwide, Chief Iduh Amadhe, thanked Buhari for ordering a forensic audit of the commission's finances.
"We also thank the IMC for its transparency and accountability as well as publishing the list of contractors that had been paid their monies.
"This is the first time the commission will publish the names of contractors and the amount paid," he added.
Amadhe also called on the IMC to ensure completion of Uzere-Umeh-Patani Road project which, according to him, had been ongoing for several years.
By Desmond Ejibas