The National Conscience Party (NCP) on Sunday, March 25, 2018 said that it would soon sue Lagos State Government for imposing a new Land Use Charge  (LUC).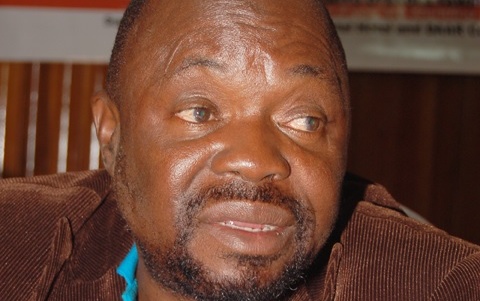 The National Secretary of the party, Mr Ayodele Akele, gave the hint at NCP's Political Education and Membership Integration Programme in Lagos.
Akele said that NCP had established that the new charge was illegal and would go to court to stop its implementation.
The scribe said that the LUC was unaffordable and unacceptable even with the recent reduction by the state government following public outcry.
"We have already discussed with our lawyers to take the government to court very soon over the Land Use Charge.
"We are taking the action because we have been able to establish, from the face value, that the charge is unconstitutional.
"Based on that, we are challenging this new charge in court, apart from the political steps we have been taking to challenge it.
"The fact is that the new charge, even with the review, is unaffordable to most residents; it is outrageous and will inflict hardship on residents,'' he said.
Akele said that the charge was not well thought out and would lead to sufferings.
The secretary advised the government to look for other means of raising funds, especially by reducing the cost of governance.
He said that it was improper to increase the charge when a new  minimum wage had not been approved,  adding  that the state had introduced several other forms of taxes.
Akele said that the state residents had already been over-axed, and that only cancellation, not review, of the LUC would be acceptable.
He charged members of the party to be active in safeguarding the rights of the citizens, adding that they should ensure that the party would perform well.
The state Chairman of the party, Mr Fatai Ibu-Owo, said that the programme was organised to mobilise NCP members and give them the necessary political education ahead of the 2019 General Elections.
Ibu-Owo said that the ultimate goal of NCP was to take over government in Lagos State.
" Our next line of action is to take over the government of the state from Ambode.
"The state executive of NCP has put structures in every local government area  so that the party can be very strong,'' he said.
A presidential aspirant on the platform of the party, Mr Ebaye Ntan, said that all NCP members should play necessary roles to ensure the party's success in 2019.
He urged the members to participate actively in the political process and embark on aggressive membership drive.
An NCP governorship aspirant, Mr Funsho Awe, urged the party members to have unity of purpose to ensure NCP's success in the general elections.
By Bolaji Buhari