The Nigerian Conservation Foundation (NCF) says it has started to sensitise some communities in Lagos on the how to improve the quality of air they inhale.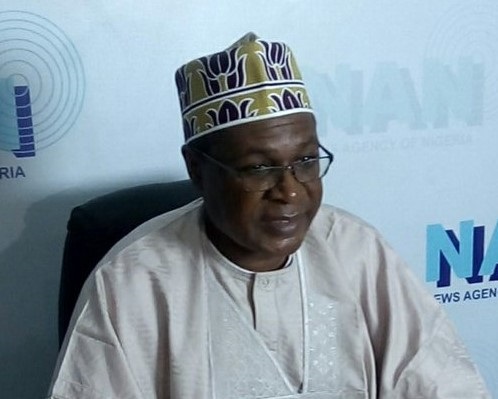 Dr Muhtari Aminu-Kano, the Director-General of NCF, who made this known in a statement in Abuja on Monday, June 10, 2019, said the sensitisation was in continuation of the World Environment Day (WED) marked globally on June 5.
"NCF commemorating this year's World Environment Day with variety of highly impactful activities.
"The theme `Air Pollution' will to be used to expose the extent of the poor air quality the world is battling with and sensitise people on how to improve the air quality because poor air quality can kill.
"Air pollution is the release of pollutants into the air that are detrimental to human health and the planet as a whole.''
Aminu-Kano said that most of these pollutants come from used energy and burning of fossil fuels or petroleum, factory combustibles, agricultural activities including fertilisers usage, insecticides and pesticides.
"Other sources of pollutants are exhaust from factories and industries, mining operations and indoor air pollution.
"Aside the effects that these pollutants have on the environment such as global warming, acid rain, they have alarming effects on human respiration and health generally.
"The good news is, we can fix this by embracing practices such as agro-forestry, use of clean energy sources like hydro and solar, energy conserving stoves, among others,'' he said.
According to him, NCF is imploring Nigerians to explore and adopt renewable energy, clean energy, live sustainably and be deliberate about conservation to improve the quality of air we breathe in.
"The activities for the day will be in two segments – the inter-school competition, interpretation of the students understanding of the theme of the event through play, poem, and mime songs and panel discussion.
"The interactive and moderated discussions will focus on the awareness of air pollution.
"The discussant will give insights into some of government's regulations, protection and enforcement on air pollution, impact of air pollution on health.
"The impact of air pollution on human health and environment will be highlighted by a medical practitioner and practical solutions to air pollution will be taught.''
Aminu-Kano said that representatives of some organisations would demonstrate practical solution to air pollution to educate the community on how they have been able to achieve results.
"They will also educate people on clean energy, manufacturers and promoters of clean energy will show how their alternatives provide safer and better option.
"There will also be donation of indigenous tree seedlings, fruits, trees, specifically to schools and corporate organisations that partner or sponsor the event.''
The event will hold at the Lekki Conservation Centre in Lagos on June 11.
By Ebere Agozie