The Nigerian Conservation Foundation (NCF) has called on the Federal Government to develop a policy framework to harness international forest recovery aids available to African countries.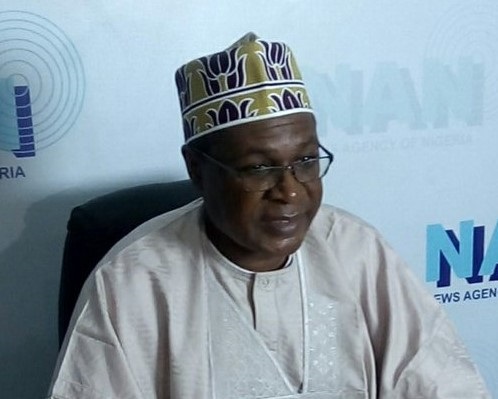 The Director-General of the Foundation, Dr Muhtari Aminu-Kano, made the call at the Foundation's presentation of its 2017 Annual Report at its Annual General Meeting (AGM) in Lagos on Wednesday, October 24, 2018.
Aminu-Kano called for a multifaceted approach in the restoration, maintenance and preservation of the nation's lost forests.
He lamented what he called "the premature termination of laudable initiatives aimed at restoring and preserving the nation's forests by previous governments".
He said it compounded dessert encroachment, gully erosion and other effects of climate change.
The director-general said that in 2015, a global meeting called the UN Forum on Forests was held in Germany and African countries made commitments to restoring the forests and had begun work but that Nigeria had done nothing to that effect.
He said the foundation was ready to use its expertise to help the country to meet its obligations in the restoration, recovery and preservation of forests.
Aminu-Kano said the effects of climate change were devastating as felled trees were not being replaced.
"Nigeria made a specific commitment of restoring four million hectares of forests by 2030. Three years is now going, yet nothing has happened in Nigeria.
"Other neighbouring countries like Republic of Benin, Chad, Niger and Cameroon made commitments; they have developed a template, they have a strategy and a plan, Nigeria has nothing yet.
"We (NCF) can work together and help to develop the plan for Nigeria to actualise those four million hectares.
"We can do as much as we can as an NGO in terms of the implementation as well as bringing people together to develop this framework and do it," he said.
Aminu-Kano called on the Federal Government to prioritise forests restoration and preservation by developing a policy template for all tiers of government as well as increase funding to the Ministry of Environment.
He said the foundation was improving on its membership drive to increase participation of the public in saving the environment.
Earlier, Chief Philip Asiodu, the President, NCF Board of Trustees, said the foundation's promoters had been established in seven states to promote the agenda of where trees should be planted and for what purposes.
He noted the need to have a template for the Green Recovery Nigeria project, adding that tree seedlings needed to be produced, nurtured and maintained to maturity.
Asiodu observed that international funding on the restoration of several forests in the North in the 1970s were terminated causing depletion and destruction of the forest reserves.
He said that new sawmills were springing up daily around Ondo State and trees which were over 150 years in the forests were being destroyed with no replacements.
Dr Joseph Onoja, the Programme's coordinator, highlighted the importance of vultures in forests preservation.
He said vultures in their lifetime provided sanitation service of over four N4 million by freeing the environment of harmful bacteria from carcasses of animals.
He added that the absence of vultures usually gave rodents and dogs access to carcasses with no ability to process the bacteria, which causes illnesses such as tuberculosis, cholera and other epidemic in humans.
By Grace Alegba