In an apparent bid to catch them young and make them future conservation champions, the Nigerian Conservation Foundation (NCF) three years ago set up the summer camp to impart conservation knowledge into children.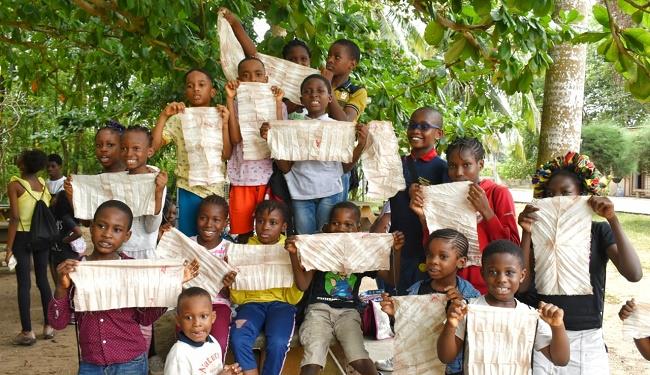 The 2022 NCF Summer Camp themed "Time for Nature" held from August 9 to 25, 2022, at Lekki Conservation Centre. Over 75 children, aged 7 to 17, benefited from the programme. The children were engaged in the following activities: Gardening, Upcycling, Nature hike, Tie-dying, Storytelling, Coding, Green Cooking, Art and Craft, Quiz and Games.
NCF commenced this initiative in 2020 virtually via Google Classroom and WhatsApp platforms. The 2021 edition was held physically at Lekki Conservation Centre for the period of three weeks, as a way of engaging the students during their summer holiday with loads of activities such as Butterfly Collection, Bird Watching, Green Cooking and Up-cycling, and many more.
Summer camp is a community away from home and school where children learn to work with each other, learn new things in an environment that they are not ordinarily exposed to daily. This helps them learn to solve problems, to accomplish their goals which make them feel a sense of acceptance and belonging and give them leading experience in building the foundations of stronger children who can lead others, show empathy, navigate through difficult group dynamics, value the differences in everyone and give of oneself for the benefit of others. It is also a place where many have the most memorable experience of their lives.
The summer camp is one of NCF's Environmental Education activities. For many decades, NCF has been committed to environmental education among children and school pupils. Before now, conservation clubs have been set up in many schools across the nation, while teachers are trained periodically on environmental best practices. Currently, NCF has over 200 conservation clubs established in secondary and primary schools across Nigeria.
Mrs. Abidemi Balogun, Lead Environmental Education for NCF, in one of the sessions while engaging the students, urged them to imbibe the new culture and be ambassadors of nature anywhere they are found.
"In life, we all have responsibilities and opportunities to protect, preserve and stand for nature. You are here during this summer camp to gain more knowledge and boost your confidence in standing and defending nature when necessary."
The participants exhibited excitement during the engagements and thanked NCF for the initiative. Many of them promised to be good ambassadors of NCF and nature going forward.
One of them, Jesusorefunmi Soneye, said: "I have learnt more about nature because this is not my first time of coming here. Aunty Ibukun has thought us many things which will be useful for me. I want to thank NCF for this summer camp."
Destiny Ashiabi in his closing speech, thanked the NCF on behalf of the other children and expressed that the programme was exciting and adventurous while they have been enlightened on how to conserve the ecological environments.