Lagos-based environmental non-governmental organisation (NGO), the Nigerian Conservation Foundation (NCF), is set to begin the year with an annual public lecture which is geared at gaining public support for burning environmental issues.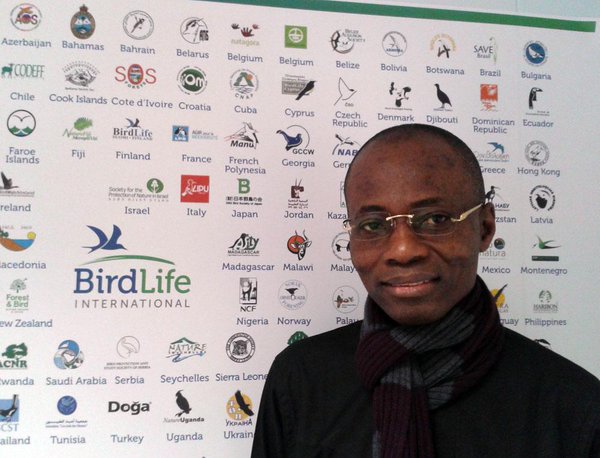 The Chief S. L. Edu Memorial Lecture is part of NCF's sustainable development agenda and its contribution to nation building. The 2018 Lecture will be the 16th edition. The Lecture is scheduled to hold on Wednesday, January 17, 2018 at the Nigerian Institute of International Affairs (NIIA) on Victoria Island in Lagos.
Titled: "Combatting Illegal Wildlife Trade in West Africa: the role of Environmental Law and Governance", the lecture will be presented by Professor Olanrewaju Fagbohun, a Professor of Environmental Law and Policy, and the Vice Chancellor of Lagos State University, Ojo.
According to Adeniyi Karunwi, the NCF Director General, the lecture theme was informed by the rising cases of illegal wildlife trade in Nigeria and other West African countries.
"Policy Advocacy is a cardinal programme of the Foundation, which is used to advocate for actions on imminent environmental issues, hence the choice of topic," he was quoted as saying in a statement made available to EnviroNews.
He stressed that the Lecture was initiated by NCF to immortalise the Founder, late Chief Shafi Lawal Edu. "In the past 15 years, lectures in diverse environmental issues have been discussed as a way of advocating and educating the populace on the need to be well sensitised and embrace nature conservation and sustainable livelihood," he emphasised.
The event, it was gathered, will also be used to award Scholarship Grants to two deserving PhD. Students understudying environmental sciences in Nigerian universities. The grant, sponsored by Chevron, is to encourage the students to undertake research work in the fields related to nature conservation, biodiversity and sustainable livelihood.
The NCF has its projects spread across the country, which are directly based on one or all of the Foundation's activities in biodiversity conservation, environmental education, policy advocacy and improvement of livelihood of host communities.
The group says the event is public and attendance is open to environmentalists, nature enthusiasts, students and all the concerned.