The Conservator-General, Nigeria National Parks Service, Alhaji Ibrahim Goni, on Friday, February 23, 2018 warned parks security officers now carrying arms and weapons against cases of accidental discharge.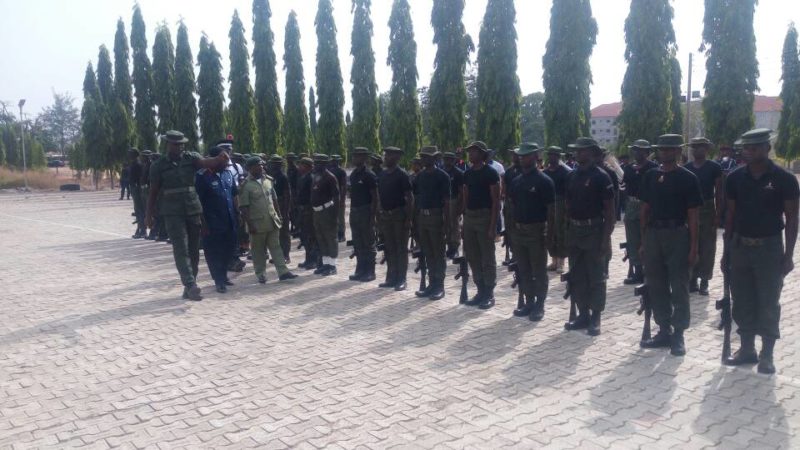 Goni gave the charge in Abuja at the passing out parade of the pioneer set of the National Parks Services Trainees on "Arms and Weapons Handling".
He said the training being carried out by the Nigerian Security and Civil Defence Corps (NSCDC) was aimed at equipping officers and men of the service with requisite skills and techniques to discharge their duties efficiently.
"You should strictly use the lessons of this training for the interest of the nation, be civil in your conduct and always operate within your rules of engagements.
''There should be no cases of accidental discharge and do not use your training to harass or intimidate innocent Nigerians,'' he warned.
He said the task of park protection and conservation was not an easy on as officers have to trek long distances on rugged terrains and in harsh weather conditions.
''In discharging our field duties, we face open confrontations by poachers of wild animals, loggers of timber, miners of mineral resources and cattle herders, which in most cases result in casualties.
''Therefore, it has become imperative to equip officers and men with the right training to protect national infrastructure in the national parks with minimal or no casualties.''
The conservator-general said the service was in ''collaboration with the NSCDC.''
He commended the Commandant-General of the NSCDC, Mr Abdullahi Muhammadu, and his men for the opportunity to equip men of the service.
''The result of this training is a testimony that the NSCDC has one of the best facilities and instructors for training of this nature in the country.''
In his remarks, Muhammadu said the occasion was to celebrate excellence, professionalism and coming of age of the corps.
''This passing out parade was indeed a most heart-warming to note that we are not only capable of training our own but capable of training others.
''I congratulate your officers for being receptive to knowledge and for successfully undergoing both academic and the very vigorous arms and combat training.
''Eschew any behaviour that could tarnish your integrity, image of your organisation and the nation at large,'' he said.
Highlights of the occasion were the review of the parade by the two commandant-generals and presentation of certificates to two outstanding trainees.
They are Ogundayo Kazeem (API) and Dauda Waliu (ACPI) for best marksmanship award.