The Chairman, Keffi Local Government Council of Nasarawa State, Alhaji Abdulrahman Maigoro, has urged residents of the area to keep their environment clean for a healthy society.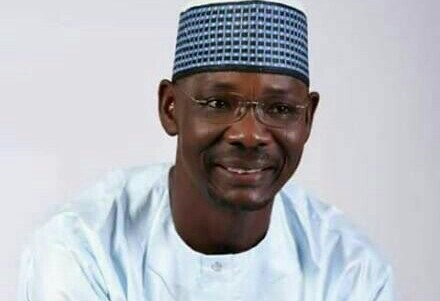 Maigoro made the call on Wednesday, January 15, 2020 while hosting some cleaners of the local government area in his office in Keffi.
He said that the importance of health to societal development could not be overemphasised, hence the need for the residents to keep their environment clean.
The chairman also called on the cleaners not to relent in their effort toward keeping the secretariat and other offices of the council clean.
"I want to commend you for being up and doing in keeping the secretariat clean.
"It is in view of this that I want to call on the people of this LGA and the state at large to always keep their environment clean in the interest of healthy society.
"Cleanliness, they say, is next to godliness," he said.
Maigoro assured the cleaners of better days ahead regarding improvement in their welfare and standard of living.
He restated his administration's commitment to improve on the welfare of the council staff for effective service delivery.
Earlier, the leader of the cleaners, Malam Abubakar Sadiq, said that the visit was to assure the chairman of their readiness to be up and doing in their respective places of primary assignment.
Sadiq commended the council boss for keying into good policies and programmes that have direct bearing on the lives of the people of the area.
By Awayi Kuje