A strategic report released by the Namibian Ministry of Health and Social Services on Tuesday, November 6, 2018 has revealed that the Southern African country is in a unique position to eliminate the local transmission of malaria.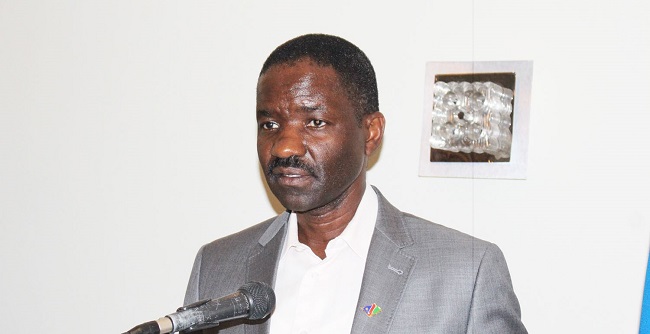 According to the report, which was signed by the country's Minister of Health and Social Services, Bernard Haufiku, Namibia is ahead of most southern African countries in malaria elimination.
The report, therefore, called for the consolidation of current efforts at combating the disease
"The Ministry of Health and Social Services with the support of partners, has implemented a strong malaria control programme.
"It steadily improved the coverage and quality of indoor residual spraying (IRS), introducing long lasting insecticide-treated nets and increasing access to rapid malaria diagnosis and new artemisinin-based combination treatment,'' the report said.
The report came against the background of Namibia having implemented consistent corrective measures to combat malaria in marginalised communities since the year 2010.
Malaria is a serious and sometimes fatal disease caused by a parasite that infects a type of mosquito which feeds on humans.
Once an infected mosquito bites a human, the parasites multiply in the host's liver before infecting and destroying their red blood cells.
People who get malaria are usually very sick with symptoms such as high fevers, shaking chills, and flu-like illness.
It is transmitted to humans through the bite of the Anopheles mosquito.
Globally, the World Health Organization estimates that in 2015, 212 million clinical cases of malaria occurred, and 429,000 people died of malaria, most of them children in Africa.
Considering that malaria causes so much illness and death, the disease is a great drain on many national economies.
Since many countries with malaria are already among the poorer nations, the disease maintains a vicious cycle of disease and poverty.