Acting Director-General, National Biotechnology Development Agency (NABDA), Prof. Alex Akpa, says the agency is partnering with Biocrops Nigeria Limited in a research to produce indigenous products suitable for farmers.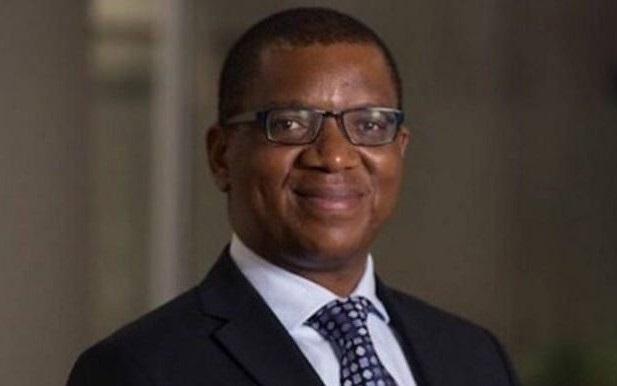 Similarly, he disclosed that the agency is collaborating with the Cuban Government to produce vaccines and bio-pharmaceuticals.
Akpa said this in an interview with News Agency of Nigeria (NAN) on Wednesday, January 30, 2019 in Abuja.
Biocrops is an indigenous company devoted to providing tools for farmers at an affordable price by unleashing the powers of biotechnology and economics.
The NADBA boss said that the agency signed a Memorandum of Understanding (MoU) with the tools company in December 2018 to jointly do a research and come up with products for farmers.
He added that "right now, the Federal Ministry of Agriculture has shown interest in one of the products, the Bio-fertiliser.
"The bio-fertiliser is environmentally-friendly and not only that, it is totally harmless to the environment, and it has little or no harm to individuals as it is biologically based.
"There is another important product that we developed with the company called bio-pesticide, which is particularly useful for the preservation of beans.''
Akpa said that the product came about because of the recent devastating attack on beans, also known as cow pea by a pest called `maroca'.
He explained that "sometime last year, farmers and people who deal in beans were frustrated that they used "snipper'', a dangerous chemical to preserve beans out of desperation because of the devastating weavels that ate up their crop.
"We, therefore, developed the bio-pesticide to preserve beans, it is safe to the environment, humans and it is biodegradable.''
The director general added that those were some of the important achievements recorded by the agency in 2018 and expressed optimism that 2019 would be better.
Akpa stated that the collaboration with Cuba came after a visit to the country, led by the Minister of Science and Technology, Dr Ogbonnaya Onu, in 2018 to forge a joint relationship into research to locally produce vaccines and bio-pharmaceuticals.
He said: "The Cuban Government has agreed to collaborate with Federal Government in a research at our centres to produce vaccines and other bio-pharmaceuticals like insulin."
The NABDA boss explained that the insulin productuin was for the management of diabetes, while another product called interferon would be produced for the management of cancer.
"So hopefully before the end of this year, we should see something tangible in that regard, that is another thing that gives me a lot of happiness and excitement.
"The capacity to produce the vaccines will be there, but since we cannot produce all at the same time, we are going to take them in phases from the simplest technology.
"We will then gradually move to the higher ones and as we do that, we will build the capacity of our people because they will be involved in the production, so we are going to start doing that locally.''
He added that power as a critical aspect of vaccine production had also been put into consideration, noting that "we are going to have both solar power backup and electric generators in addition to our national grid.
"So, we will make sure that enough is put in place to ensure uninterrupted power supply in the vaccine production.''
Established under the Federal Ministry of Science and Technology, NABDA's objective is to implement policies aimed at promoting, coordinating and setting research and development priorities in biotechnology.
Based on the premise, the programmes of the agency are structured in line with international standard, bearing in mind the development of local technology.
By Perpetua Onuegbu and Rukayat Anifowoshe