The Benin-Owena River Basin Development Authority says the ongoing construction of an earth dam at Otuo in the Owan-East Local Government Area of Edo State will be completed and ready for use by year 2020.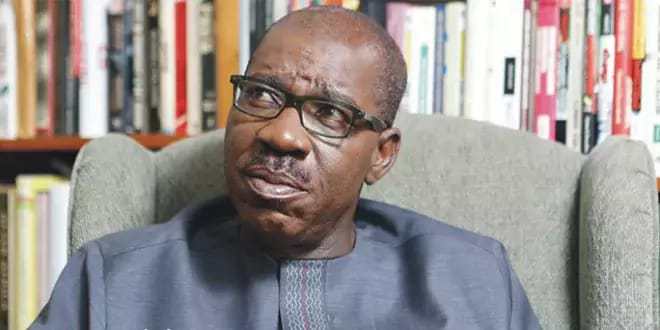 Mr Saliu Ahmed, the Managing Director of the authority, told the News Agency of Nigeria (NAN) in Auchi in Edo on Wednesday, July 10, 2019 that the project facilitated by Mr Pally Iriase had been fully funded.
According to him, Iriase, who represented Owan Federal Constituency at the House of Representatives before the expiration of his tenure, ensured that the project was fully funded at a cost of N500 million.
"The water scheme project in Otuo will be completed by 2020. All components of the project will be completed, all aspect of the project have been fully funded through the grace of Hon. Pally Iriase," Ahmed assured.
The managing director said that the construction of the dam was part of the policy thrust of the Federal Government to provide potable water to rural dwellers and boost agriculture.
He said that the water scheme project, which started in 2017, would serve a population of 300,000 people in Otuo and several other communities in Owan-East and Owan-West local government areas of the state.
"This project will be getting its raw water from the river in the fringes of Otuo and the water is to be treated and piped through a network of 6km long to the highest point of Otuo from where it will distributed by gravity around the entire Otuo and district.
"It will interest you to know that the major component of this project is to be powered by renewable energy.
"Previous scheme of this magnitude has failed to function because they are powered either from the public power source, which is rather irregular or by generators whose cost to operate are enormous.
"The project is going to be powered with 400kw renewable energy, and so the people of Otuo and environs can look forward to a great improvement in their lives when treated water begins to flow in their homes.
"You can be rest assured that the quality of lives, cost on health will reduce and sanitation will be improved," he said.
By George Edomwonyi