More people died of heat-related illnesses as heat wave continued to scorch wide swathes of Japan on Tuesday, July 24, 2018.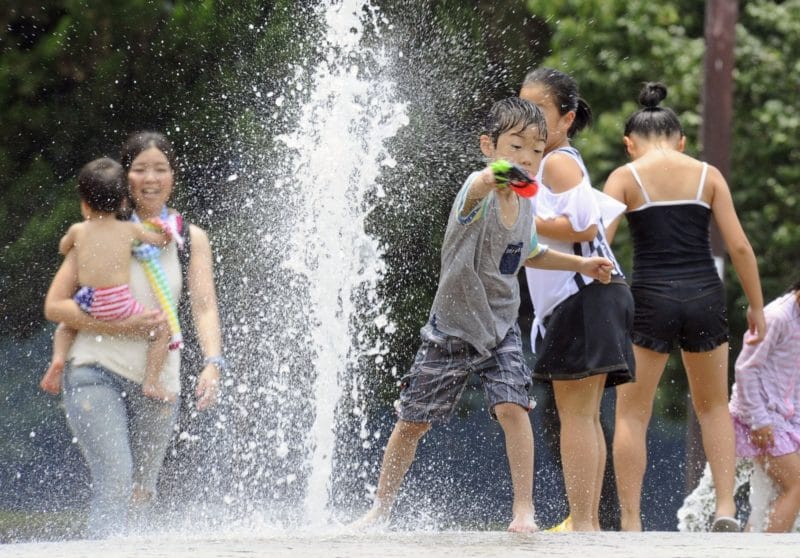 According to public broadcaster NHK, no fewer than eight people across Japan died of suspected heatstroke and 1,830 people were sent to hospitals on Tuesday.
According to the Japan Meteorological Agency (JMA), 630 of its 927 observation points across Japan logged temperatures over 30 degrees Celsius, and 211 registered readings surpassing 35 degrees Celsius.
The agency warned of heat-related illnesses, such as heatstroke and dehydration and asked the public to take preventative measures.
A protracted heat wave over the past two weeks has caused dozens of deaths and tens of thousands hospitalised in Japan.
Japan logged its highest ever temperature on Monday, as the temperature in Kumagaya, a city in Saitama prefecture near Tokyo, hit a record high of 41.1 degrees Celsius.