As the European Union (EU) Appeals Committee prepares to vote on Thursday, 23 June 2016 on the possibility of extending the approval of glyphosate, voices have risen for and against the controversial product, in an apparent bid to sway the committee's decision.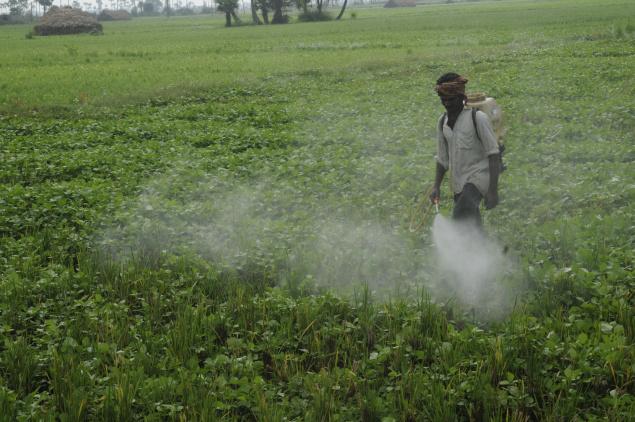 Glyphosate is an herbicide used to kill weeds and grasses that compete with crops. Monsanto chemist John E. Franz discovered it to be an herbicide in 1970 and, four years later, the firm brought it to the market under the trade name Roundup. Farmers have adopted glyphosate, as it enables them to kill weeds without killing their crops.
But observers are not only concerned about its widespread use, but are also worried that it may be harmful to man and the environment.
For instance, Rainforest Rescue wants the EU to ban glyphosate, and is seeking signatories to a petition to that effect. According to Reinhard Behrend of Rainforest Rescue, over 160,000 people have already signed the petition.
He said: "Glyphosate is the active ingredient in herbicides such as Monsanto's Roundup. It is not only used in industrial agriculture, but also on playgrounds, in parks and gardens, and on roadside vegetation. It is virtually everywhere.
"Glyphosate is slowly poisoning the environment: It is finding its way into our food supply and can be detected in our blood and urine. Last year, the World Health Organisation (WHO) concluded that it causes DNA and chromosomal damage to human cells and is probably carcinogenic.
"Glyphosate impacts us all, and a ban in Europe will send an unmistakable signal to the rest of the world. This is a perfect opportunity to rid ourselves of this noxious chemical."
However, Monsanto insists that glyphosate inhibits an enzyme that is essential to plant growth, not found in humans or other animals, and poses low risk to human health.
The organisation disclosed: "Comprehensive toxicological studies in animals have demonstrated that glyphosate does not cause cancer, birth defects, DNA damage, nervous system effects, immune system effects, endocrine disruption or reproductive problems. The U.S. Environmental Protection Agency (EPA) classified the carcinogenicity potential of glyphosate as Category E: 'evidence of non-carcinogenicity for humans.'
"The overall safety profile of glyphosate has contributed to the adoption of glyphosate-based herbicides in more than 160 countries around the world. Government regulators and third party experts have reviewed hundreds of scientific studies and conclude that glyphosate is one of the most widely used and comprehensively evaluated herbicides, has very low acute toxicity to people and wildlife, and is unlikely to pose a carcinogenic risk to humans."