In a major boost for regional climate action, an increasing number of countries in Asia have announced new commitments supporting the transition away from coal power.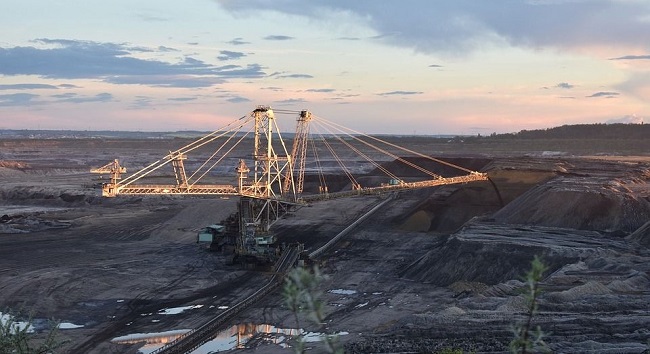 The world's largest and fastest growing region, Asia accounts for more than half of global greenhouse gas emissions. One of the areas under most intense scrutiny to reduce emissions is the use of coal-fired power generation to meet the region's rapidly increasing energy demands.
The new commitments on phasing down coal include:
China's recent pledge to become carbon neutral by 2060 and to peak coal consumption by 2025;
Japan's commitment to cut emissions by 46-50% by 2030 and reach net zero by 2050;
Republic of Korea's commitments to terminate public overseas coal finance and achieve net-zero emissions by 2050;
Pakistan's announcement not to approve new coal power plants; the Philippines' moratorium on new coal power; and
Bangladesh's review of moving away from coal-based power plants.
"These strong commitments by large countries are very important, especially in a time when we need leadership in light of the covid-19 pandemic. It's really a significant contribution towards bringing the international community in line to achieve the goals under the Paris Agreement, which is crucial for the future of humanity on this planet," said Patricia Espinosa, Executive Secretary of the UN Climate Change Secretariat
The commitments by these Asian countries follow on the heels of a recent report which states that if all planned coal power plants in the region were to be built, emissions in Southeast Asia would more than double and emissions in South and Southwest Asia would triple. This would ruin all prospects of achieving the Paris Agreement goal of limiting global temperature rise to 1.5 degrees Celsius.
Notably, Asia dominates both in current reliance on coal for power generation and in the expansion of coal-fired power generation, with 76% of current global coal capacity and 94% of planned new coal capacity in the world.
UN development system supports phase-down of coal in Asia
To drive regional development in this area, the UN development system in Asia and the Pacific has formed the Issue-Based Coalition (IBC) on Climate Mitigation and Air Pollution with a working group on coal phase-down.
Through this working group, the UNFCCC-IGES Regional Collaboration Centre for Asia and the Pacific (RCC Bangkok), together with the United Nations Economic and Social Commission for Asia and the Pacific (ESCAP), UN Environment Programme (UNEP) and the International Labour Organisation (ILO), have conducted a series of country dialogues and regional events in partnership with the COP26 Energy Transition Council and local organisations.
A broad range of stakeholders are exchanging views at these consultations and outreach events, examining the coal phase-down from various angles. One such example is the side-event on "Moving Past Coal in the Asia-Pacific Region" held on April 28, 2021 during the ESCAP 77th Commission Session, which saw stakeholders discussing opportunities to move past coal-fired power generation.
At the event, sponsored by the Government of Bangladesh, there was a discussion on the extent to which LNG (liquified natural gas) could be considered a "sustainable transition fuel", since lifecycle emissions in many instances are comparable to coal. Participants highlighted the positive impact moving past coal has on air, water and soil pollution, which are all pressing challenges facing the Asia-Pacific region.
However, with coal production in the Asia Pacific contributing significantly to many countries' economies, alternative options as well as the just transition of workers and supporting economic policies will be crucial for sustainable development in the region.
Moving forward, as a member of this IBC Working Group (WG), RCC Bangkok continues to support efforts to move past coal. Some examples of work being undertaken by the Working Group include developing energy transition fact sheets for India, Indonesia, Lao PDR, Malaysia and Viet Nam, with further rounds of country dialogues planned for the second half of 2021.