The 47-Member States of the World Health Organisation's (WHO) African Region has nominated Dr Matshidiso Moeti to serve a second five-year term as Regional Director for Africa.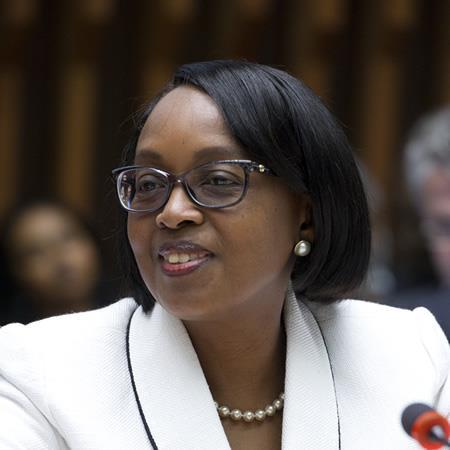 A statement signed by the Communication Manager, Collins Boakye-Agyemang, in Abuja said that the nomination took place on Tuesday, August 20, 2019 during the 69th session of the WHO Regional Committee for Africa.
The statement said WHO Regional Committee for Africa was the governing mechanism involving health ministers from all the Member States.
It added that Moeti's candidacy was endorsed by the African Union Executive Council earlier this year, stressing that her nomination will be ratified by the 146th WHO Executive Board at its January 2020 session.
The statement explained that if Moeti's nomination is ratified by the session, her second term will begin on March 1, 2020.
It quoted Moeti pledging her continued commitment to transforming the WHO Secretariat as it works with countries in tackling the health challenges facing the region.
She added that she was much honoured to be nominated for a second term as Regional Director for Africa.
"During the past five years, I had worked to transform the WHO Secretariat to respond to the health needs of millions of Africans.
"This nomination is an endorsement of the many achievements we have reached together with health ministries. I intend for us to scale more mountains together over the next five years," she said.
Moeti promised to work with member states and partners to address health challenges within the global WHO Transformation framework and the Thirteenth General Programme of Work 2019–2023, if appointed by the Executive Board.
"My vision is of African people of all ages, all income levels and social groups, and in all places, enjoying good health and well-being, through accelerating towards universal health coverage."
Moeti reiterated her commitment towards preventing and controlling outbreaks and emergencies and creating environments that promote healthy lifestyles in the region.
The statement said Dr Tedros Adhanom Ghebreyesus, the WHO Director-General, congratulated Moeti on her re-nomination.
It added that the WHO boss said Moeti has done an outstanding job over the past five years, stressing that under her leadership, the region is making very encouraging progress.
"Her nomination for another term demonstrates the confidence and the trust that the Member States have in her.
"It's been an immense pleasure to work with her, and I look forward to our continued collaboration during her next term," he said.
Born in South Africa, Moeti is a public health specialist and medical administrator.
By Mustapha Yauri