Some environmentalists in the Niger Delta region in Nigeria on Thursday, June 11, 2020 expressed mixed reactions on the announcement by National Oil Spills Detection and Response Agency (NOSDRA) to extend its regulatory mandate to the downstream sector.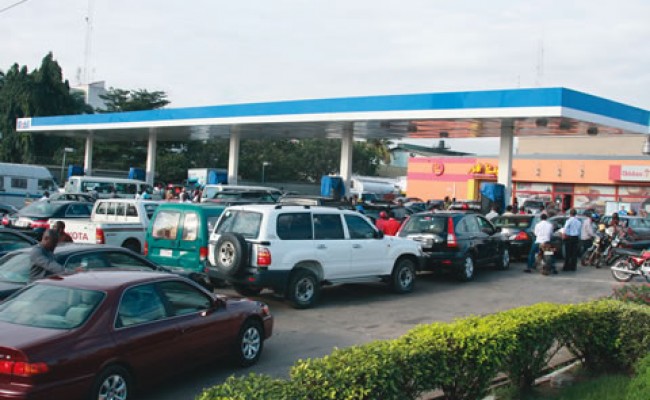 Mr Idris Musa, the NOSDRA Director-General, had said that the agency would be focusing on the downstream sector to ensure compliance with environmental legislation to prevent increase in cases of pollution.
According to Musa, the agency is responsible for ensuring compliance with environmental legislation in the petroleum industry which covers the upstream, midstream and downstream sectors.
He said that the upstream sector consisted of the exploration and production companies, which deal with crude oil essentially; the midstream were for refineries and depots, while the downstream was the filling stations.
However, environment stakeholders, who spoke on the development, applauded the emphasis on downstream sector.
Some others however said that it might lead to neglect of oilfield spills regulation.
Mr Nnimmo Bassey, a renowned environmentalist and activist, commended the move but noted that there was need for clarity between NOSDRA and Department of Petroleum Resources (DPR) roles in the downstream sector to avoid overlapping.
"The statements by NOSDRA are interesting. It is essential that the agency detects and responds to infringements in terms of release of hydrocarbons into the environment.
"It is, however, not clear who between NOSDRA and DPR actually regulates the sector.
"While we welcome NOSDRA's focus on the downstream, we are concerned that the agency thinks that they have mastered the upstream territory.
"To be able to do so, the agency will require massive supply of equipment including those for overflights of oil fields and crafts for deep sea monitoring," Bassey said.
He noted that the agency needed serious political support to penetrate the intricate web of beneficiaries from nefarious activities in the oil fields.
"This include big time oil thieves and recalcitrant and imperial oil companies," he said.
Mr Alagoa Morris, a Bayelsa-based environmental and human rights activist, said that the extension of regulatory functions by NOSDRA was good but might lead to conflict with DPR.
"As good as the idea may be, some think that DPR is better saddled with facilities such as petrol stations and approval of site.
"Now that NOSDRA is showing interest, it is an opportunity to say that some stakeholders are not comfortable with the indiscriminate citing of petrol stations, especially around crowded residential areas like Yenagoa.
"Apart from residents complaining of leaks, which is dangerous, there should be areas forbidden to locate petrol stations.
"Even where they ordinarily ought to be, there should be reasonable safe distances from the road and any other building. This is important to avoid stories that hurts.
"If such regulations as per acceptable distances are not there, there is need to ensure the regulations captures it in the common interest of all," Morris said.
He said that stakeholders were not yet satisfied with NOSDRA's role in the upstream and the intention of coming downstream was received with mixed feelings.
"Otherwise, how can Agip leave a spill point spewing crude oil since July 30, 2019 only to mobilise to site and stop it in June as it is in Kalaba community in Bayelsa State.
"The oil and gas industry is suffering regulatory capture; pure and simple," Morris said.
Mr Inuruo Wills, an environmental lawyer and former Commissioner for Environment in Bayelsa, said that NOSDRA needed to be well funded and equipped to deal with spills in the upstream sector.
"Downstream pollution is a tea cup compared to the ocean of oil pollution flooding petroleum host communities in the Niger Delta on a daily basis.
"NOSDRA needs to be funded and empowered on equal footing as DPR to combat Nigeria's world record pollution from operational failures and artisanal refining.
"It is also urgent to amend the NOSDRA Act to define it as the full and superior environmental regulatory agency for the petroleum industry rather than leaving it as a mere response or reaction agency," Wills said.
He said that the present Act had suffered from too many conceptual defects and operational gaps, frustrating the body.
He urged President Muhammadu Buhari to take steps to relocate NOSDRA to the Niger Delta.
"Having its head office in Abuja renders it a virtual response agency instead of an actual one. It is like leaving NIMASA head office in Abuja, which will be senseless," the former commissioner said.
However, Mr Furoebi Akene, a Surveyor and Environmental Impact Assesment expert, said the move was outside the mandate of NOSDRA Act of 2006.
"It is disheartening and disappointing to hear from the helmsman of NOSDRA to leave the major responsibilities of the agency as outlined in sections 5, 6, 7 and 19 of the establishment Act 2006 and to monitor filling stations in the country.
"What then is the positions and responsibilities of National Environmental Standards and Regulations Enforcement Agency (NESREA) and Directorate of Petroleum Resources.
"There are incessant crude oil spills in the Niger Delta region almost on daily basis overwhelming the agency and leaving all these to shift focus on filling stations is unfortunate," Akene said.
By Nathan Nwakamma